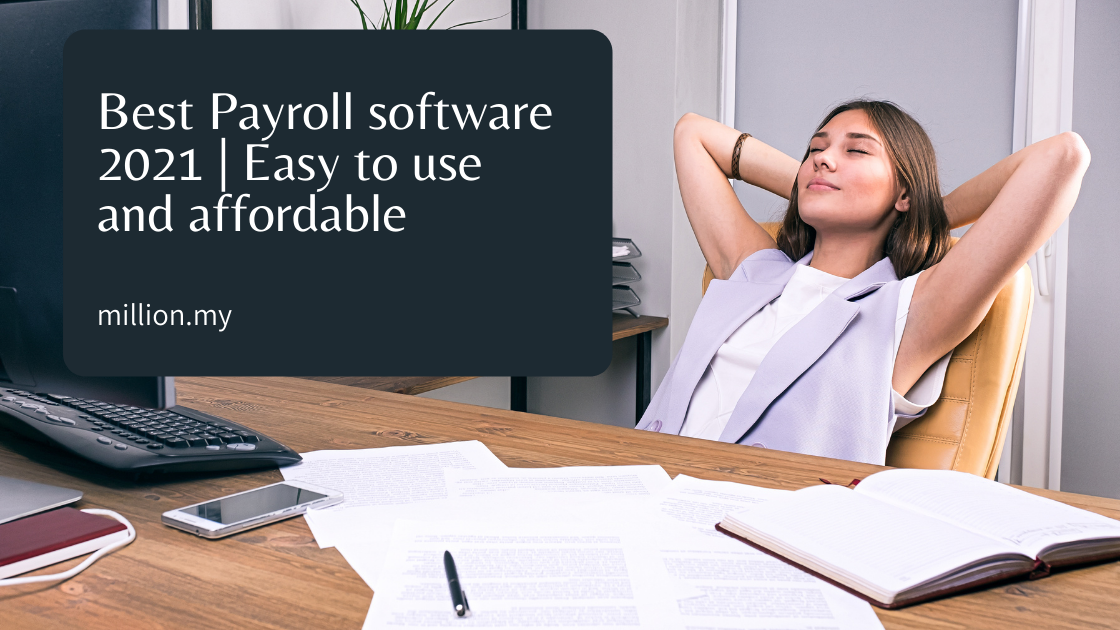 In a world where smart work pays better than hard work, Payroll software or Payroll program is progressively an important factor of coordinated, multifunctional human capital management (HCM) policies. In comparison to old school paper-based structures, payroll software significantly speeds up the payroll process with a remarkable decline in errors and enabling supervisors to customize paychecks for individual employees more easily.
A brief overview of payroll software
The payroll software is a cloud-based or on-premises solution that maintains, manages, and automates payments to employees. Payroll software assists organizations of all sizes to maintain compliance with tax laws, financial regulations and reduce the cost. In order to become the best payroll software, it must be integrated, robust, and properly configured. 
Significance of payroll software in the growth of business
Payroll software helps business organizations to perform the tactical task of working employees. Briefly, its significance in business can be summarized as 
Improve morale:

It minimizes the risk of errors like wrong payment to employees, delayed payment, and charges for overdue payments, etc.

Ensure security

: Strong security of the system gives assurance that only the right people have access to sensitive information. 

Ins and out of business:

Integration of payroll systems with other accounting software helps to gain deep business insight by developing more accurate forecasts and budgets.

Enhance reporting:

Automated payroll software produces real-time judgments that can easily be translated into charts and graphs that managers can use to make crucial business decisions.
Things  you should look in  before choosing payroll software
The availability of the diverse types of payroll software puzzles the consumers' minds in the selection of the best payroll software.  In order to select the best payroll software for your business or organization, You should consider the mentioned below points
The well-defined implementation process: From day one

 Your selective payroll service provider must gain your confidence by giving each and every detail of your implementation process. It helps you to analyze your implementation process 

Integration

: Payroll software that works with an integrated system helps you to avoid reconfiguring everything every time when a business changes. 

User experience:

Every service or product should be selected according to the needs of your managers and employees. The product full of unused features is pretty useless. 

Self-service by employees:

Your selected payroll system should be easy not only for managers but also for employees. Keeping this in mind that not everyone will be a "power user "

Tax filing service:

an ideal payroll system will file the crucial reports of tax filing services directly to government agencies. This will release your mind from extra burden and responsibility.

Reporting:

Your new payroll system must be efficient enough to generate reports quickly and easily (either you need them or not need them at that moment). It helps you to keep all information at your fingertips. 

Compliance management:

Obviously it is mandatory that you are compliant with tax laws, business laws and regulations, and the correct classification of your employees. Otherwise, you may be caught in trouble whenever your organization gets audited by any agency. 

Security:

Information about employees in the wrong hands may create devastating financial conditions. Therefore make sure that the company has firm security measures, data encryption, and risk assessment, team
Let's have a look at the best payroll software 
Million payroll software
Million Payroll Software is developed in Malaysia keeping in mind Malaysia's taxation system and law especially for small and medium enterprises (SME). Million payroll software is declared the best payroll software for small businesses in Malaysia due to its advanced features and efficient system.
Basic features:
Payslip:

Auto calculation -salary, EPF, Socso & PCB, allowance, deduction.

Income Tax

: IR56E, IR56B/ IR56F/ IR56G forms can be automatically generated with online submission options

Audit Trail:

The user activities, salary adjustments made are recorded as audit trails. Master users can view back other user activities within the payroll system as audit trail reports.
Additional features:
This software is considered as " best payroll software "due to its additional features along with fundamental characteristics. 
User-friendly Data Entry:

Simple even to first-time users of payroll software.

AutoPay System :

(APS)MBB.PBB, CIMB, RHB, HLB etc.

Export to Excel:

conveniently export payroll data and report to excel format for further analysis integrated with Million Accounting and Million HRM.

Compliance:

Keep up to date with the latest local legislation charges, including HRDF

Secure Employee Records:

Secure your employee data-appraisals, job and salary history leaves, absences, and holidays 
Payroll software with integrated system:
We offer the best payroll software with integrated accounting software. Payroll software in combination with integrated accounting software helps to increase efficiency, cost-effectiveness, truly flexibility, and efficiency in performance. 
Final word:
In a world full of hard workers, employees and managers, try smart working with less time and more productivity by using the best payroll software and integrated accounting system. Few parameters must be taken into serious consideration before choosing any payroll software. The main goal is to maximize the outcome of business without having much labor, blood-sucking working hours, and stress.