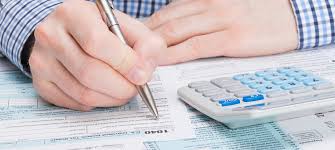 Accounting is the backbone of any commercial business. Mismanagement of cash flow is one of the most common reasons for business failure. With cash flow management and forecasting, businesses can manage their cash by stop spending more cash than they receive to ensure availability of sufficient cash in the bank. It helps in managing business functions properly.
Accounting software has the ability to accurately record the flow of money from the sales, services and monthly expenses. Cash flow forecasting allows planning the future cash requirements of the business. It allows users to store all the information that can be used for calculation purposes.
Cash flow statement is very significant for a small business in order to be successful. If you choose right accounting software, you can measure and standardize expenses on periodic basis that help businesses to better identify the areas that need more control.
It is suitable for small businesses to use accounting software for proper cash flow analysis. It also improves performance of the business and leads it towards success.
General Ledger:
General ledger is a part of accounting software that creates the company books. It effectively manages financial activities of the business and summarizes it into a simple to understand set of accounts. This is quite helpful for quick and simple end year financial reporting.
Accounts Payable:
This accounting module allows the user to track transactions to suppliers for goods and services purchased. It is helpful to check and manage outgoings.
Accounts Receivable:
It tracks the money that is payable to you. This module is essential in any business for taking money. Accounting modules are very important for proper cash flow as these are the key areas of business success.
Cash Flow Analysis:
Accounting software can better analyze and identify revenue problems with the help of cash flow statement. Cash flow analysis is one of the most important functions for any small business. It identifies where the money coming into your business and where you are spending it.
Choosing the right accounting software effectively manages key business areas and helps to analyze your cash flow better. It performs cash flow analysis quickly and efficiently.
Improving Cash Flow:
A good cash flow analysis enables the small business to assess whether cash going into the business is profitable or not. It generates financial statements that help in forecasting future financial activities.
Small businesses need accounting software for efficient business planning as it enables them to manage all the important functions.
It is important to choose accounting software that best suits your business needs. Lots of companies are providing software solutions all over the world. Choose a reputable source to get reliable software solutions.
We provide software solutions for small sized businesses in Malaysia. If you want to get quality accounting software from a reputable company, contact us today.