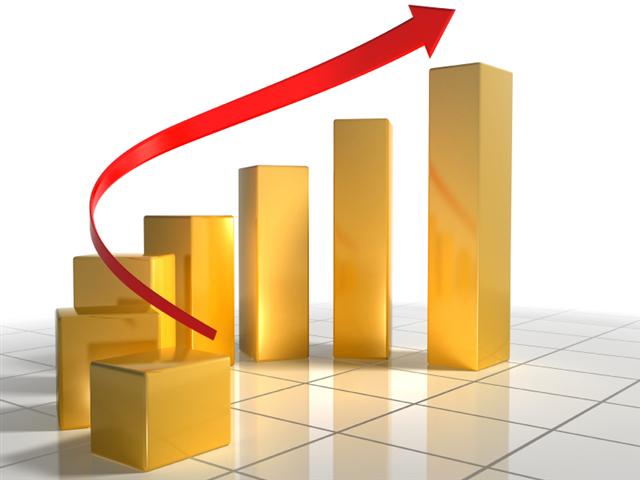 Payroll software programs are computer programs for handling company's payroll and tax filing activities. Companies use payroll software programs to make their payroll reporting and tax filing easier. These software programs can be used on hourly, daily or monthly basis.
Payroll software manages accounting needs of all types of businesses. It is the easiest and cost effective way for accurate processing of salaries, bonuses, and tax deductions. Payroll software also keeps track of pay checks and taxes that are included in calculation of pays. It is a reliable, convenient, easy and flexible way for payroll calculation.
Different countries have their own set of rules for taxation, therefore software taxation features vary from country to country. Based on employee salary, each employee needs to pay income taxes. Therefore, choose software that suits your company's needs as well as compatible with the country's tax laws.
After entering the initial information, payroll software calculates figures and produces pay slips quickly with accuracy. Payroll software is simple and user friendly that reduces the effort and time of manual processes. It stores information of each employee, withholds tax, generates reports, and reduces administrative costs.
A wide range of payroll software is available in the market that caters needs of different types of organizations. Choosing the right software is a difficult task as there are many companies that offer payroll software solutions that confirms state tax laws.
Employees may be paid on monthly, hourly or daily basis. Moreover, they may have some additions and deductions in salary every month due to bonuses, overtime, medical claim, special allowance, etc. In addition, a record of their leaves, late arrivals and early leavings also require deductions from salary. Good payroll software can calculate all these calculations. It generates pay slip for each employee and manages reports like monthly salary report, taxation report, monthly and yearly summary report. Many software development companies also provide free demonstration of their products.
Now, writing cheques or paying cash for employees have become outdated. Organizations use Payroll software that is able to generate files with employee salary details for banks. Then the bank can credit employees' salaries to their accounts.
The HR department is in charge of payroll processing and there may be more than one HR user assessing the system. Good payroll software allows multi access so that company managers or any other authorized persons could access the system.
Payroll software programs keep on upgrading annually, making it more beneficial and user friendly. Companies provide complete information about use of their product and its benefits.
Payroll software helps in monitoring changes done by other users. Moreover, it helps in generating:
Payroll summary report
Overtime summary report
Allowance report
EPF,SOCSO & Income tax Reports
It is very difficult to do all those kinds of calculations manually and keep all paper records. Now, payroll software has become mandatory for efficient and accurate payroll processing. Payroll business software works electronically that involves an easy procedure of installation. When it is associated with time attendance system, it keeps record of employees' leaves, clock in and clock out that helps to generate reports.
In Past, payroll processes were involved manual human efforts. Apart from this, management of staffs and keeping their records of leaves, working hours and attendance was very complicated and time consuming.
After collecting this record, payroll was generated manually that consumes a lot of time and resources to generate perfect payroll and monthly or yearly reports. Many employees also used to face difficulties in the accurate salary calculation.
Most of the companies have started using payroll software all across the globe but still a lot of companies are unaware of its great benefits. Below are some great benefits of payroll software:
Save precious productive time:
Payroll software saves a lot of productive time as everything is done automatically. There is no need of clarifications of any issue as everything is crystal clear in reports. Therefore, employees do not have any doubts to clear like before and no time is wasted on such clarification issues. As a result, a lot of precious time is saved that can be utilized in business production.
Easy and user friendly:
Most of the Payroll software is user friendly as software development companies develop business software keeping in mind the common user.
Accuracy:
Companies enjoy great benefits of accurate payroll calculations with payroll software in which everything is done electronically with less human effort.
Time Scheduling:
Payroll software is also associated with time attendance system that tracks accurate time. This time record helps in leave calculation, payroll generation, over times and under times.
All payroll software does not have the same price. Some products are affordable while some are expensive depending on features and types of products. Some payroll software has additional modules to perform some added functions. Choose software that includes all necessary things such as electronic tax filing, multiple state tax calculations, multiple users' access and support. Consider your needs to choose the right software for your company needs.
Most payroll software companies provide support for their customers by providing telephone number, email, online support and more. They also provide training to companies. Moreover, Payroll software companies stay up to date with current advancements in software development and keep products uptodate to facilitate customers in the best possible way.
Companies offer a wide variety of options in features, pricing, and support. It is mandatory for an entrepreneur to have a deep knowledge about all the latest technology that can help in their business growth.
Choose a reliable and reputable company of payroll software for effective results. We are a famous source of reliable software in Malaysia. Our wide range of business software is suitable for SMEs. Contact us today for outstanding business software solutions.