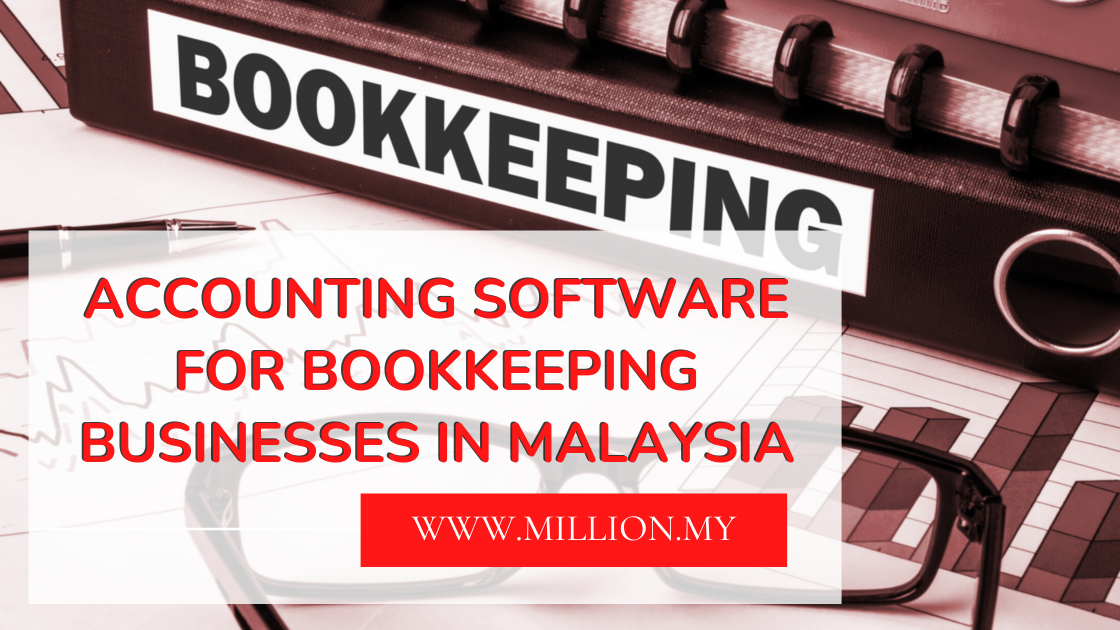 Business in Today's world is massively swayed by modern technologies, software, and applications. Now several smart devices are here to facilitate you in performing business operations without any major error. Universal access to the internet brought revolutions in every field including accounting. Further and newer, small businesses are investing in accounting software to automize as many business operations as possible.
As far as doing business in Malaysia is concerned, it is worth knowing that Malaysia is among the states that have a powerful growing economy with a GDP score of 5.7% and it is ranking 39th in the top 50 wealthiest countries. Indeed small-scale businesses in Malaysia are most profitable. Many small businesses outsource their important operations such as bookkeeping, accounting management, etc. This creates a great opportunity for bookkeeping businesses to thrive. A small extent of money devoted in the right direction can give the rise to your small bookkeeping business that can make all the difference
You can easily access a variety of free accounting software in Malaysia but you must pick up the best one. We are glad to help you in selecting the best accounting software for your business bookkeeping through this article.
Learn More About the Bookkeeping business…
Bookkeeping includes the continuous recording of the company's financial transactions regularly. Bookkeeping enables companies to track all the information in their books for making financial decisions. 
Precise and accurate maintenance of ledgers and balancing of sheets is important for investors, financial institutions like banks, and government organizations. This whole process helps access relative information for making good business decisions. To summarize, bookkeeping is a fundamental operation of industries and businesses.  
Why Use  Accounting Software For Book Keeping?
Manual bookkeeping without errors is a difficult task. Human work always has a chance of blunders and errors, so companies prefer to perform the operation of bookkeeping with the help of free accounting software in Malaysia. Accounting software gives several benefits that include:
It saves time

It quickly generates major financial reports

It ensures data accuracy

It produces pro-eyed economic statements. …

It simplifies payroll. …

It offers detailed observations. …

It facilitates tax filing
Let's Have an Overview About Accounting Software
Accounting software applies to the type of application software that deals with and records the accounting transactions within functional components such as 
Accounts  payable

Accounts receivable

Journals

Ledger

payroll

Trial balance
Accounting software may be taken from a third party or may be generated in a home with the support of any organization. There is also a chance that accounting software may be a combination of third-party application software packages with local modifications.
A diverse variety of paid or free accounting software is accessible in the market which differs in its cost and complexity. Desktop-based or web-based varieties are also available. Web-based accounting software can easily be accessed from anywhere the internet is available
Choose the best Accounting Software for Bookkeeping in Malaysia
In the hard-growing economical condition of Malaysia. Million business software presents a wide range of applications including " Accounting software".
Welcome to Million Software Company
In 2011, Million Accounting was ratified in Singapore by the Inland Revenue Authority of Singapore ( IRAS). Now, a decade later Million is honored as one of the GST and SST compliment software in Malaysia and Singapore. It successfully grew its user base and quickly gained credibility in the market.
With the initiation of the series, it is set up for micro/small businesses to enjoy the benefits of using an automated system to take over and supervise your company accounts and inventory. With these benefits, your company can make the right business decision diminishing risks and boosting efficiency.
Enhanced Features
The million software company offers the First choice accounting software for SMEs in Malaysia with the following advanced features.
Import Data: 

You can import data from another accounting system in bulk via CSV files from other software.

Project and department:

– It can observe the profit and loss per Department and Project

Bank reconciliation:

It helps you to protect your finances in Million.

SST & GST:

 It is smart enough to automatically calculate SST & GST on transactions

Intelligent reporting:

Million accounting software helps you to understand your business performance and profit margins

 

Client compliance:

Our software is easily Payable and Receivable-

Multi-Currency transaction-

: Million software is capable to manage multi-currency transactions

Affordable:

Million company offers cost-effective software instead of free accounting software in Malaysia.  One-time payment. No monthly subscription

Consumer  Friendly:

This software is set up for easy and simple use.

 Integrated system:

It has the Capability to integrate with Million Stock Control, Million Point of Sales (POS), and Million Payroll software.
Be our Partner
Become a partner and access special pricing, products, benefits, and more.
Million is a general accounting software utilized by full-time accountants and auditors and the features have turned well for small business owners.
 Do not hesitate to become a partner for having  favors, benefits, and rewards for your work
*No yearly subscription

*Responsible to control multi-company transaction

*Receive discounts and benefits

*Become a Million Expert- Train, upskill and get Million licensed for free.
Reasons to Select Million as Accounting Software
Million accounting program is among the topmost providers of stable, reliable, and custom-friendly accounting software in Malaysia. One powerful reason that supports choosing it, again and again, is its diversity in types and flexibility in packages. Another reason that holds it is all about how it works efficiently. Irresistibly and smoothly with your system
Before you leave
In the market full of free accounting software, million company offers you to take advantage of its accounting software for bookkeeping business at low cost, and cost worth it.  Moving to Million from other software make you feel a great difference in term of efficiency of the software.