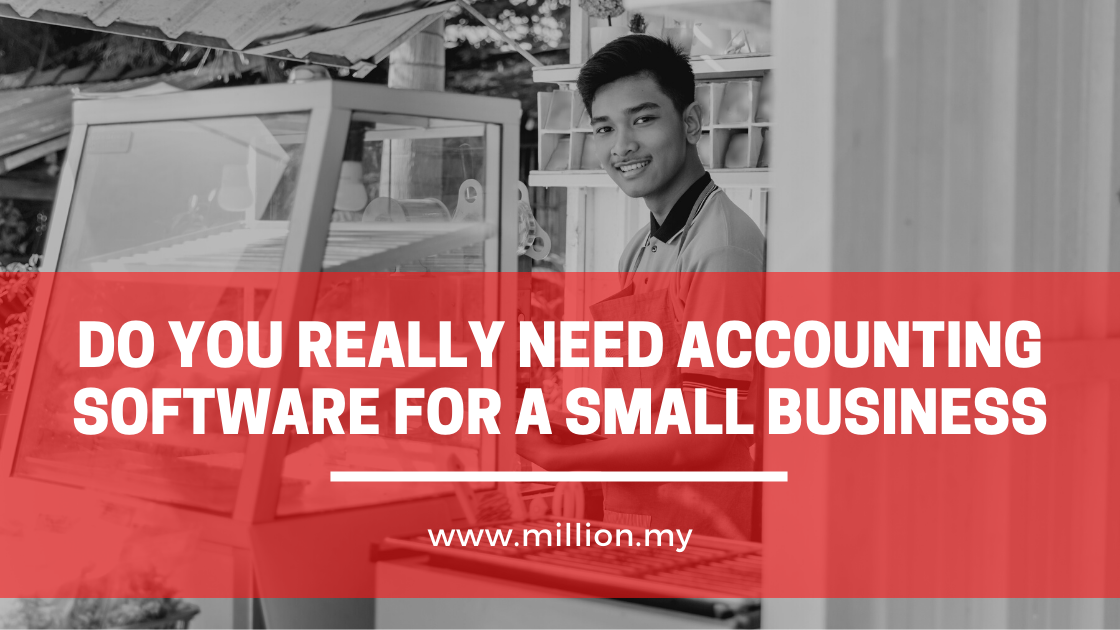 Overview
There is a famous quote saying that you need to do a  job to fulfill your needs but for making wealth you need to do business.
Small scale businesses are the initiative to start a long journey of making wealth. Mostly  Business owners prefer to take a start with small businesses due to low budget and less chance of loss ( for new business owners). However, whether the business is small or large, the accounting department is the backbone of both types of business. Without proper accounting management, you cannot run a business efficiently. 
Now here is a common question by the small-scale business owners that do they truly need accounting software or should they carry on with spreadsheets?. If you have the same question in mind then give a read to this article 
When do You Need Accounting Software For Small Businesses?
Small scale businesses can be easily managed with spreadsheets but it is impossible to rely on them throughout your business life. Some prominent signs which indicate that now you need to switch to accounting software are mentioned as follows.
Your business experience growth
When you just set up a new small-scale business then spreadsheets serve as a handy tool to manage the business budget and business finance. But as soon as you experience business growth, you will realize that things are becoming complicated and can get out of hand easily. 
Even simple functions such as keeping a record of cash flow projections become more time-consuming and tiresome. As you are stuck within multiple spreadsheets and paperwork.
To release the work burden and keep financial records in order, you either need to hire more accountants or hand over some accounting tasks to a team member. At this point, accounting software is the best option for handling multiple tasks like generating reports, approving payments, etc. 
You want quicker access to information
With time, you have an increasing volume of business data to handle and maintain with accuracy. Furthermore, you need quick access to the information for decision-making and analyzing a business's current status. Relying on spreadsheets makes it too difficult to manage the data, give quick access and make a business decision.  There are a lot of problems associated with spreadsheets that may decrease your working efficiency. For example
You can not get rapid access to information

You cannot operate spreadsheets without being familiar with their commands and formulas

If you do not update spreadsheets after the entry of new data, then it will not generate accurate reports to paint the true financial status of business performance 
These problems make it difficult to make a decision about ordering a new amount of stock or to make strategies to improve the cash flow.
Unquestionably, you need accounting software as it comes up with a range of tools and analytics. Accounting software provides you detailed summaries of cash flow, expenses, exports, and so on. Also, it helps to identify the troubleshooting conditions and take steps to resolve them. 
Manual work is taking your more time 
Being an owner of a small business, it is easy to take all the credits, tossing between multiple tasks and sorting the conflicts in a day's work. But when it comes to administrative tasks, like inventory tracking, processing transactions, and invoicing customers that are necessary, it becomes too time-consuming and often repetitive. 
Accounting software enables you to save valuable time by automating these operational tasks. It reduces your work burden and saves your time so you can utilize your additional time on business growth rather than flicking through spreadsheets and paperwork.  
You are facing manual errors
It is a proven fact that 9 out of 10 spreadsheets have errors. There is no denying in accepting this reality that human work and manual documentation have always a chance of errors, no matter how much care is given to perform that task. 
For example, if you are manually keeping your invoice data in a spreadsheet then you have to require a lot of data to enter and it increases the chance of error. you have to note 
Date

 invoice number

 customer name 

 invoice amount
Even minute errors in the business records have a great impact on business. Therefore accounting software works best to get over these problems and minimize the probability of errors in business. 
,
You lack a proper accounting system
Not all business owners have a well-developed accounting system with professionally skilled accountants. Some businessmen, especially small-scale business owners, do not have a proper accounting system and technical skills. As a result, they experience many difficulties to promote the growth of the business.
Accounting software empowers you to run your business smoothly and does not let you down just because you do not have technical accounting skills or a proper accounting system. 
Wrapping up 
Establishing a business and promoting its growth is a challenging task that needs helping tools in the form of different software and applications. The finance department especially needs efficient accounting software to expand the business. You can handle your financial records with spreadsheets for small-scale businesses but cannot always rely on them. That's why you need to go for accounting software.