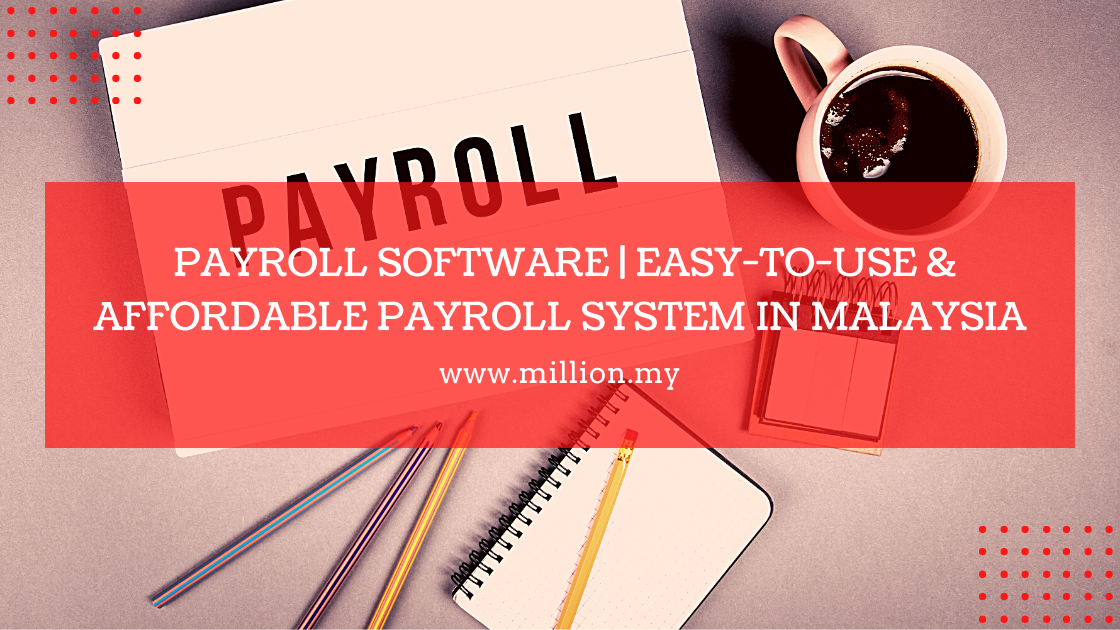 Payroll software is a business application utilized to control, organize and automate employee payment. Payroll software tracks all payments and manages all payment records. It varies in price and features and can be used by small businesses as well as large organizations. If you are looking for an easy to run and affordable system in Malaysia then follow this article till the end. 
Malaysia….A Dream Place for Business Owners
The fast-growing economy of Malaysia has appreciated business owners to take new startups, Further small-scale business becomes successful in Malaysia. People want to get rid of 9 hours jobs and switch towards doing business. They also want to run a  part-time business for improving their financial status. This evolving economy demands smart business tools like payroll software to smoothen workflow and reduce work stress. 
Benefits of Payroll Software
Payroll software offers the following benefits to business owners 
Operate out payroll calculations and deductions faster

Make accurate payslips

Estimate bonuses, expenses, holiday pay, etc with minimum effort

Transfer returns to HMRC and prints P45, P60, and other forms for employees

automate certain tasks, such as year-end reporting

Decrease the load of yielding

Exclude the need to understand complex tax legislation

Reserve data such as payslips and yearly reports in a secure, easily accessible system
Learn About the Most Affordable Payroll System in Malaysia
Million company provides a well-defined solution to the clients who are looking for affordable and easy-to-use software. Our company produces payroll software for professional accountants and business owners. Million payroll software serves as a powerful business tool to assist you in administrative tasks with accuracy and productiveness.
Million payroll software 
Million Payroll Software is a payroll software Malaysia developed especially for small and medium enterprises (SME). manage, organize and automate the employee payment and generate employee payslip.
Obedient to Malaysia's legal regulations 
Million Payroll Software is compliant with Malaysia's latest legal regulations of LHDN, EPF, SOCSO, EIS, HRDF & most of the banks in Malaysia for employee salary transfer (online bank GIRO). As new compliances are added, there will be updates available to keep your payroll software in full assent.
Integrated payroll software 
The millions company also offers payroll software integrated with accounting software. This integrated payroll software can deals with accounting management and helps to increase efficiency, cost-effectiveness, true flexibility, and performance efficiency. 
Features
Basic features:
Payslip:

Auto calculation -salary, EPF, Socso & PCB, allowance, deduction.

Income Tax

: IR56E, IR56B/ IR56F/ IR56G forms can be automatically generated with online submission options

Audit Trail:

The user activities, salary adjustments made are recorded as audit trails. Master users can view back other user activities within the payroll system as audit trail reports.
Additional features:
This software is considered as " best payroll software "due to its additional features along with fundamental characteristics. 
User-friendly Data Entry:

Simple even to first-time users of payroll software.

AutoPay System :

(APS)MBB.PBB, CIMB, RHB, HLB etc.

Export to Excel:

conveniently export payroll data and report to excel format for further analysis integrated with Million Accounting and Million HRM.

Compliance:

Keep up to date with the latest local legislation charges, including HRDF

Secure Employee Records:

Secure your employee data-appraisals, job and salary history leaves, absences, and holidays 
Before You leave :
Payroll software is a powerful business that makes smart working with less time and more productivity by using the best payroll software and integrated accounting system. Few parameters must be taken into serious consideration before choosing any payroll software. The main goal is to maximize the outcome of business without having much labor, blood-sucking working hours, and stress.