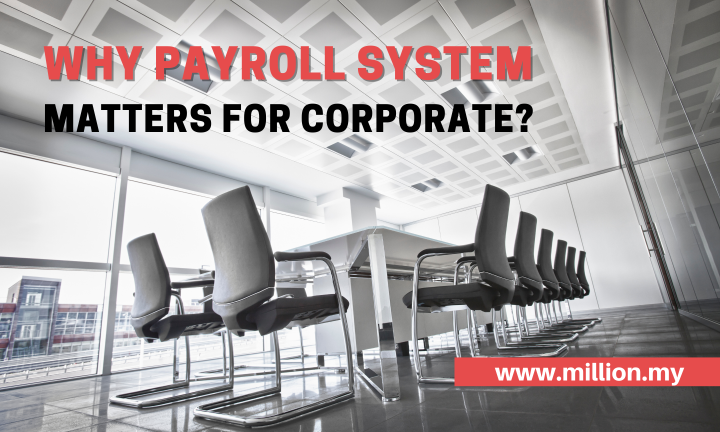 In the modern world, automation influences most professional fields including business and professional corporations. Automating business operations brings the industrial revolution in today's world. Since then it makes human life easier and stress-free. Human design software programs and machines is a way to get rid of repeated and tiresome tasks. The payroll system is one of the automating software that becomes an essential part of every organization and corporation.
A payroll system provides various benefits to companies, organizations, and corporations. The business benefits of the payroll system are not only for the business owners but employees also benefit from it.
Business Importance of Payroll System
1. Faster Payroll Calculation
It is obvious that manual payroll calculation takes too much time if performed " by hand".. The organization needs to hire multiple employees to handle spreadsheets, cross-checking information from various sources, and calculating everything manually.
Whereas automated payroll systems allow employees just to enter the information all at once and the system will access the data from there. The ultimate results will be accurately calculated payroll for every worker or employee.
2. Cost-effective
An automated payroll system gives benefits to the company in terms of saving money. The company does not need to hire more finance staff if it works with the automated payroll system. It improves the overall efficiency and reduces the company operating costs as well.
The payroll system is also beneficial for companies that do not have their payroll management and depend on outsourcing payroll services. Therefore, a payroll system helps the company to save them money, which they pay to other companies for their employees
3.
Less Stressful and Time Tracking
For the Human resource department, it is time-sucking and stressful to track the working hours of employees manually. The responsible HR staff needs to be attentive, having one eye on the time clock and other eyes on the hourly wages of all employees in a company. A payroll system helps companies to reduce the everyday stress of the HR department.
The payroll system gives an advantage to the employees that they will get a smoother process of timekeeping that will make recording their working hours easier. Additionally, they will have a payslip that correctly correlates to their job hours and hourly wages each business day.
4. Reduce the Chance of Human Error
Human work is never free with the probability of error. An over-burden HR employee may make incorrect calculations of employees' wages due to improper employee data. Such errors take a lot of time for correction and disturb the HR staff as well the employees.
Installing an automated payroll system greatly reduces the occurrence of such types of human errors.
5. Easier Tax calculation
Throughout the world, the employees' tax calculation is considered an exhausting task for most individuals.  They will not hesitate to receive an alternative for them to conduct the process. The condition is identical for companies establishing payroll taxes and deducting tax amounts for their workers' income.
Automated payroll systems have another benefit to facilitate tax calculation. These payroll systems already have tax figures and tax laws installed in their custom. This enables them to carry out wage reductions such as employment tax and employee benefits automatically and immediately.
6. Allow Faster Payroll Processing
An automated payroll system allows the employees to collect their paychecks by themselves through self-service. The payroll system enables the employees to enter their Employees' information into the HR software installed by the company. As soon as the company checked and approved this data, the employee will receive their paycheck automatically.
Automating payroll processing via a payroll system speeds up the process. Otherwise, it takes a lot of time to process each pay stub and put it into employees' accounts. It works regardless of the type of payment method used by employees.
7. Improved Security
One of the major benefits of the payroll system is to improve the company's security. It reduces the chance of misinformation and data leakage by removing the human hold over payroll processing.
 It is unsafe to store the documents in hard copy as it occupies more space and demands more security. Running an automated payroll system gives the surety that now the documents and sensitive data are fully encrypted and protected by a strong wall of passwords. Only a few allowed people can access it. In case of any event, you can easily investigate the involved personnel for breaching the company's privacy.
8. Provides a Simpler Way Of Record-keeping
The payroll system empowers the company's financial status by making the function of record-keeping easier and simpler. It makes tax filing and keeping tax records more convenient.
It also simplifies the process of generating other kinds of reports such as Statistical data for improvement and research purposes.
9.
Easy to Make Corrections and Alterations
Even though the payroll system reduces the chance of human error but cannot vanish it completely. There are still some chances of blunders or errors. For making the corrections, the payroll system needs some changes occasionally. It is not tedious work to correct the errors. Moreover, changes might have to be entered irrespective of human error, things connected to employee information, or payroll information. These may include
   

Increments in wage owing to promotions

   

Lists of newly married employees who changed their last name

   

Updating IRS plans in conformity with the updated policies and regulations

   

Growing bank accounts for members drawing their patrol via direct deposit

   

Changing addresses or location of residence

   

Hiring new employees or abolishing old crews from the organization
10. 
Focus on Productivity and Growth
The payroll system reduces the additional pressure and working stress of calculating employees and issuing paycheques. It allows business owners to focus on the company growth and to increase working efficiency as well as productivity. The American payroll association mentions that automating the payroll process can reduce a company's costs by 80%. The resources and effort that are utilized in hiring the staff for manual payroll processing can be now invested in marketing, customer satisfaction, or product research.
Final word
An automated payroll system becomes a mandatory part of every business, company, and organization. Its benefits strengthen the corporation and employees. Employees' payment calculation was never such as easy task as it is now with the help of a payroll system.