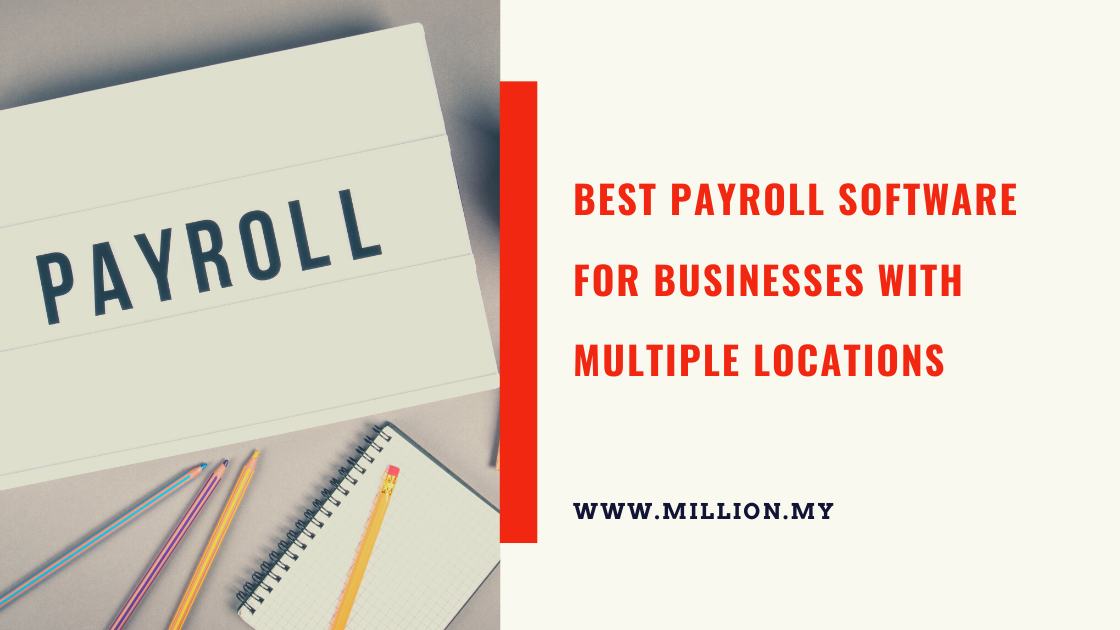 Many firms grow by including services or stores in other cities. It is a positive sign for the growth of the business but it increases operational complexity and authority finesse. The business tasks become more tiresome, complex, and time-consuming with the increase in the geographical location of business. Payroll is one of those business financial tasks that get affected by the expansion of business. Of course, when the business expands to multiple locations, more employees will be hired and paid off. So as the processing of payroll increases with business growth and expansion to multiple locations.
6 Challenges to Face while Operating Business in Multiple Locations 
The business owners who operate businesses with multiple locations commonly face these six challenges 
Difficulty in providing equal time:

When businesses grow to multiple locations, it is very hard for business owners to give equal time at every location. Instead of this, the majority of the business owners give their more time to the prime location 

Loss of instant communication:

As you are unable to see your employees in the hallways or corridors so there is no chance of unplanned communication. You can only address them in a scheduled meeting.

Complicated work:

It is difficult to monitor and manage office work when employees are working from different remote locations.

Lack of team unity

: Employees working at the same workplace build good relations with one another but they find it difficult to adjust with the employees of other locations. This may give rise to a lack of team unity.

Difficulty in supervision:

of course one manager cannot supervise the operational tasks of business at a different location, general supervision becomes a tough challenge to keep a check on employees. For this, you need to hire more managers who are honest with their work and job responsibilities.

Handling Payroll:

Payroll becomes complex when a business expands to multiple locations. It needs the best payroll software to integrate the process.
 Managing Payroll for Multi-located Business…A Challenge for Corporations
One of the most common challenges that business corporations with remote locations have to face is to process the payroll. The only way of maintaining a smooth workflow is to use the best payroll software for your business. Some qualities that make the payroll software worth includes
End to end mass payment

AP automation

Easy onboarding

Tax compliance

PO matching
Tips For Managing Payroll For Business With Multiple Locations
You are suggested to set up your payroll software to trace employee locations by departments, profile centers, companies, or a blend of these. When the time comes to run payroll reports. It will be easy for you to filter out the area you followed. This practice enables you to see the pay be a department in one location
Operate Payroll For Various Departments Under One Company
In case if you are one and only employer with multiple locations and want to process payroll for each location then you must set your companies under one department or one employee. It helps you to process the payroll data to the appropriate account. This enables you to process payroll under one location. 
Pay Employees Through Direct Deposits
When you start to pay your employees via direct deposits then you need to less worry about mailing or delivering paychecks to multiple locations.
 Best Payroll software for your multi-located business
Millions of accounting software companies ease your trouble by offering the best payroll software for your multi-located business. Millions Payroll software serves as an ultimate solution for all the business problems related to payroll. Now you can face the business challenges smartly with the powerful business tools in the form of payroll software.
Learn More About Million Payroll Software
Million payroll software is a specialized business application that is particularly designed for small and medium-sized businesses. It is an effective tool that performs payroll for you in an automated way. So you can be stress-free without any additional burden of employees' pay calculation and so on. Millions of payroll perform the following task so smoothly and automatically.
Manage and organize the employee payment

Automate the process of employees' salaries and pay

Generate employee payslip
Before You Leave
Multiple located businesses face more challenges as compared to uni-located businesses or organizations. Handling payroll is one of those challenges that can be tackled by installing the best payroll software for your corporation. The Million Software company provides its valuable services by launching powerful payroll software to meet your requirements.