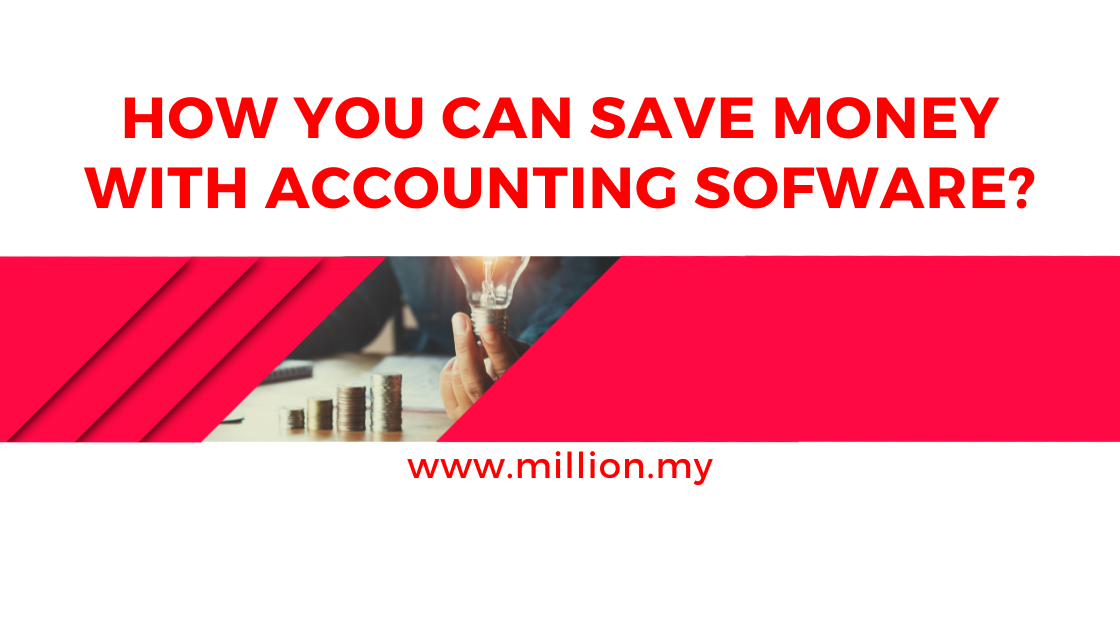 The accounting department is the most engaging department of your business throughout the year. Regardless of the size of the business and the number of employees. The complicated accounting and taxation process gives accountants a tough time with a lot of stress and works burden. 
In such circumstances, Modern accounting tools and software really provide a helping hand with a lot of advantages and help to save money and time as well. Let's see how accounting software helps you to save time and money and contribute to making accounting management more productive. 
1. Automation of repetitive tasks
The accounting staff has to deal with repetitive tasks every day including statements, payments reminder & collection, reporting, and budgeting.  invoicing, So accounting software helps you to perform these tasks in an automated way. Accounting software reduces the employees' cost because no more accounting staff is required to perform the manual work.

2. Electronic statements and invoicing reduce costs
Accounting software creates statements and invoices more efficiently and rapidly because it is integrated into other departments such as suppliers and procurements. In this way, accurate invoices are generated automatically and sent to clients for payments through fax or email. reminders are also sent for unpaid invoices automatically. This automated process of sending correct invoices to correct customers and receiving payments faster.
3. Automate Management Account
Now you cannot rely on the old method of managing accounts through spreadsheets full of errors. Accounting software automates the whole accounting management through an integrated system.
4. Managing Your Edges
Fulfilling your goals with bottom lines influences the efficacy and growth of your business. Accounting software helps you to achieve your targets and make good business decisions to improve your productivity. 
5. Upload Data With a Single Click
Transferring data from spreadsheets has increased the chances of errors and it decreases the efficiency of the accounting procedure. These errors may result in a waste of time and money. Accounting software serves as the best choice that helps accountants to upload all the business data with the help of a single click.
6. Automated Report Generation and Sharing
 Accounting software with advanced features generates acumen reports and performs financial reporting about the financial date ( including expenditures and finances) at regular intervals. Not only this, accounting software can send this report to the specific recipients which are previously selected to hold the information. In this way, accounting software enables staff to focus on areas that need attention and to take significant steps for the growth of the business.
7. Account Control. 
Recent accounting is all about precision, efficiency, and speed. You need to have quick access to the information related to the delayed accounts. The listing of such accounts can make a big difference to your employees' careers and they can save a lot of time. The balance control feature allows your staff to recognize who to communicate for cash and also secures recording of each cooperation.
8. Personalized Menus and Screen
Modern accounting software is personalized according to the demand and requirements of organizations. It enables the staff to have customized menus and screen options according to their choice and on the basis of their daily usage. It helps to streamline the financial process with the provision of rapid access to job-related menus and screens.
9. Robust Dashboards and Key Performance Pointers
These features of accounting software enable you to track your business' budget and finance. These powerful features also allow you to analyze the financial activities in the form of detailed reports. Additionally, it enables the management to go deeper regarding companies' finances including invoices, timesheets, expenses, and projects.
10. Smooth Cash Flow
Accounting software helps to maintain smooth cash flow by the quick provision of invoices and timely checking the accounts that need urgent payments. It allows you to generate a report and submit to your bank electronically for making cash.
Final Note
In today's world of fast economy and business, the presence of powerful accounting software is essential for business growth and promotion. The use of software for business helps business owners to save money as it 6akes over the burden and reduces the need for more staff or eml=ployees. Furthermore, it works efficiently so you do not need to make reports again and again or double-check each and everything. Ultimately accounting software provides you with better accounting management with the cost less than employees' salary whom you hire to manage your financial operations.