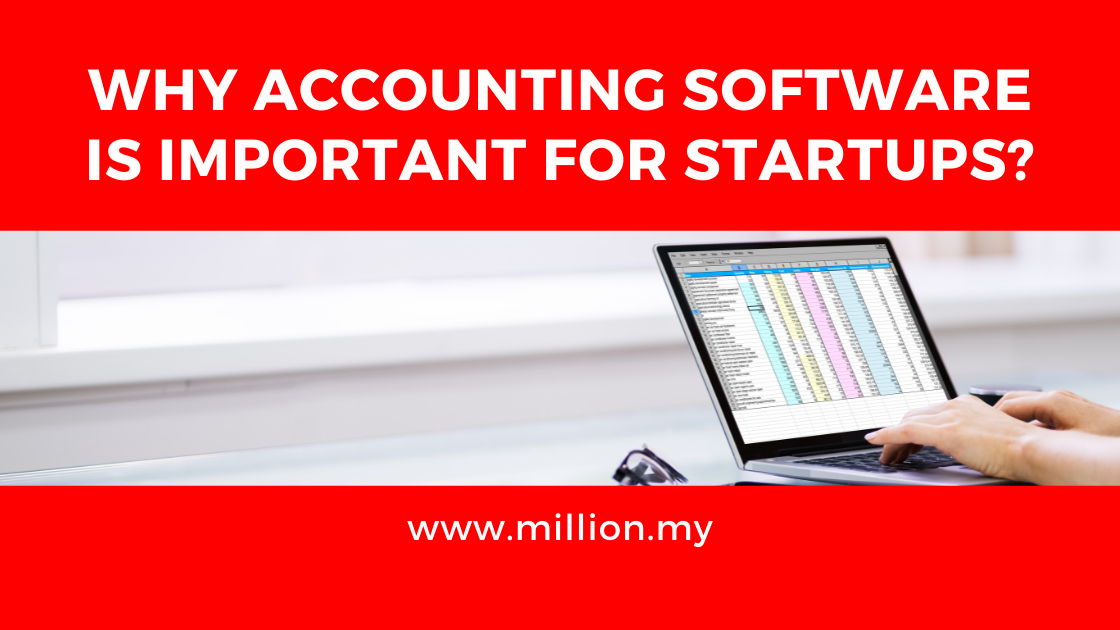 Overview about Accounting 
The concept of accounting is as old as money. Definitely, when there is money handling, there is accounting. Accounting is a comprehensive system to collect, analyze, and communicate financial information. In the early stages, people perform accounting manually because of the small number of transactions and less complicated procedures. But now even the small business startup requires complete accounting management with Softwares and tools.
Types Of Accounting
Accounting management is comprised o different types of accountancy. You need to acknowledge the type of accounting so that you can decide the best accounting system for startups. 
Financial accounting:

It compiles the financial transactions from a business's accounting time into financial statements including P&L statements (or, income statements), cash flow statements, and balance sheets. At the initial level of business, these statements are received by external stakeholders such as the board of directors and investors.

Managerial accounting:

It is also known as management accounting. It follows the same accounting processes as financial accounting. Managerial accounting mainly records financial information aimed entirely for your domestic stakeholder ( A person who uses this data to make well-read settlements in chase of your business's goals). 

Tax accounting:

This type of accounting tracks incoming and outgoing funds of your business startup operations. The Internal Revenue Service (IRS) manages tax accounting.

Cost accounting:

It records financial data associated with the costs for creating your product or service. Business startups need this information to make predictions and analyze business performance.
Accounting Methods
Accrual Basis Accounting:
This is the commonly used method that provides an actual picture of a startup's financial status, allows for decisive decision-making, and can prepare your business to ascend. It records the expenses and revenues when their relevant transactions occur regardless of when actual funds change hands. This type of method includes anticipated accounts receivable and accounts payable
Cash Basis Accounting:
Cash basis accounting is a more straightforward method that generates the more immediate perception of incomes and expenses by recording them only once funds for a transaction have been exchanged. It may be misleading in the accurate representation of your business status and growth. 
‍
Features of Advanced Accounting Software
The basic features of an advanced accounting system include accounts receivable, accounts payable, banking, and reporting features. In addition, some software may provide tools like inventory management, time tracking, payroll tools, project management, etc.
Advanced accounting software has the following advanced features that help you to manage your financial records and transactions, especially for startup
Dashboard

Bank feed

Financial reporting

Online invoicing

Recurring invoices

Bank reconciliation

Inventory management 
7 Advantages of Accounting Software for Startups:
1. Time-saving 
Accounting software helps you to save hours of work each day because it automates the financial process. Accounting software allows you to use your time for more productivity instead of wasting it in handling manual book-keeping. 
2. Generates Key Financial Reports Instantly
Accounting software generates financial reports instantly and also updates them automatically. Accounting software enables you to download P & L statements or income statements, cash flow with a single click. Accounting software provides a deep insight of financial status like income and expenses of the month. quarter or year.  
3. Syncs your Financial Data
Accounting software is can sync the data from your accounting tools so you do not need to download financial information from each particular source. Also, you do not need to spend time on data entry and compiling the complete financial record. 
4. Increase Data Accuracy
Manual handling of financial records and statements has a bright chance of errors. Accounting software provides you with data accuracy with the least chances of errors. If you make any change to your records then your accounting software will automatically update the financial record and statements. In this way, it helps you to keep your data error-free.
5. Streamline Tax Filings
Tax accountants need standardized financial statements and accurate data to calculate available tax credit and file your return. Accounting software have specific tax reports to facilitate and streamline tax fillings. 
6. Makes Payroll Simplified,
Accounting software also helps to handle payroll in small businesses and startups. However, you may need a specific payroll system at some point. Accounting software helps you to automate the payments to employees and obtain exact payroll tax information.
7. Reduce inventory errors
Specific accounting software is also equipped with basic inventory management tools that update your inventory automatically so you can check the number of products in your hand. Accounting software allows you to get real-time information about your stock and does not rely on your manual data entry.
Final Note
Accounting management is a challenge for a newly established business. Manual handling of financial records and bookkeeping becomes hectic and difficult, so accounting software serves as a helping hand and performs financial tasks efficiently and automatically.