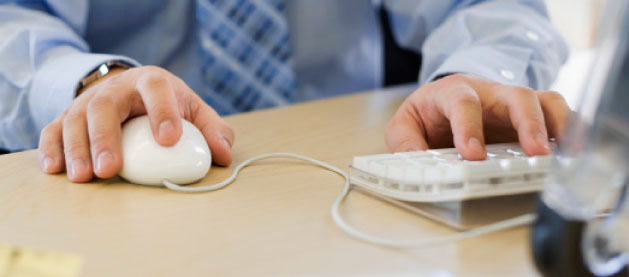 Good Business relationships are vital for the smooth and successful business operation. When business owners have good management skills and deliver products or services on time, customers or clients trust on them and want to get their products and services. On the other hand, if things are not managed properly, the situation can become complicated.
The most important thing for a business success is to manage cash flow. Successful businesses are using paid or free accounting software for managing their cash flow as they give accurate and quick results. Accounting software is beneficial to know financial status of the company that is important for business owners to make right business decisions.
Good Cash flow management is vital for every business' survival. Not only accounting software, a lot of other business software is available that improve business productivity and efficiency. Business owners choose them according to their business needs.
Research has shown that most of the businesses fail due to financial mismanagement. Cash shortages can prevent business persons from meeting the financial obligations and become an obstacle in expanding their business. Accounting software has become common in use to manage and monitor cash flow that increases business productivity. Consider some important points to improve your cash flow with the help of paid or free accounting software:
Send Invoice Promptly:
It is a good practice to send invoice to your customers promptly. The Sooner you send out invoices, the sooner you are likely to get paid. Paid or free accounting software packages have the options of sending invoices that business owners should send as soon as goods are dispatched for quick payments.
Credit Control:
Business software enables business owners to send invoices on time and get paid faster. It also improves customer services that encourage them to pay on time and develops trust among customers.
Simplification:
Accounting software makes business tasks easier. Most of the business software are user friendly and require no accounting knowledge. Simple, easy to use, paid or free accounting software enables business persons to manage their accounts efficiently that also leads to increase in productivity.
Multiple Payment Options:
Ensure that paid or free accounting software you choose allow multiple payment options. It becomes easier for customers to pay on time due to the feature of multiple payment options. It also improves cash flow.
Many software solution providers are available that offer software packages with different features to cater different business needs. Choose a reputable source to get quality software. Find out the available features that will assist you in improving cash flow and other business activities.
Our accounting software possesses many features that streamline your accounts payable process. It can be efficient solution for your small business success. Contact us today for reliable, efficient and user friendly business software solutions for small businesses and make your business successful.