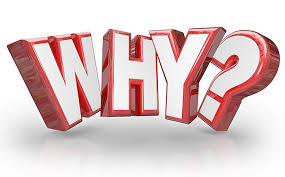 Business owners can perform basic accounting tasks such as invoicing, tracking income and expenses, generating financial reports etc with accounting software. Accounting software manages business data and analyzes business performance that helps in making informed decisions.
Small business owners have to perform a number of tasks to make their company successful. Accounting software is a great investment for any small business as it is associated with many benefits. It helps business owners to streamline their business operations and to perform different types of accounting transactions.
Accounting software is important business software that helps business owners to manage business activities such as tracking expenses, updating ledgers, creating reports and performing other accounting tasks.
There are different types of software available to perform different functions. Business owners need to choose suitable business software according to their business needs. Below are some benefits of using small business accounting software:
Easy To Learn And Use:
Accounting software is usually easy to learn and use in day-to-day business operations. With a few data entries, business owners can keep their accounts up to date. These are developed keeping in mind the common user that have no accounting background.
Manage Cash Flow:
Accounting software enables business owners to manage their business cash flow easily. It is one of the biggest challenges for any business to manage cash flow efficiently. Accounting software enables business owners to keep record of all the cash coming in and going out of the business.
Accuracy:
With accounting software, the chances of committing errors have greatly reduced. It is easier to check documents instantly before printing. Accounting business software calculates taxes and adds that figure to invoices or receipts and calculates totals automatically. It recognizes income and tax liability and gives accurate calculations. For better tracking of business accounts, it is advised to get accounting software.
Saves Time:
Business software makes the business organized and saves time that you can utilize on other business matters for success. It quickly performs different tasks such as invoicing, sending payments reminder, and generates reports. Moreover, it automates accounting processes that if done manually can be very time consuming.
Improve Work Efficiency:
Small business accounting becomes efficient with accounting software. Modern accounting software provides fast and accurate information. It speeds up business processes and keeps account books up to date. With the right accounting software, business owners can perform the tasks in few clicks.
Keep Priority Of Invoicing:
Keeping track of invoices is very important for business success. Efficient accounting software track invoices and expenditures and keep track of the financial status of the company. It enables business owners to maintain a good cash flow of business. Accounting software allows generating invoices and sent them instantly. It helps to avoid late or unpaid bills.
Choose Suitable Accounting Software
If you are managing small business, invest in accounting software to manage accounting and business finance. Accounting software makes the work of accounts easier to manage and monitor. Accounting software is available with different features. Choose the suitable software that suits your business needs and possesses user friendly features.
We offer different software solutions for small sized businesses in Malaysia. Our business software solutions are user friendly. Contact us for reliable small business software solutions today.