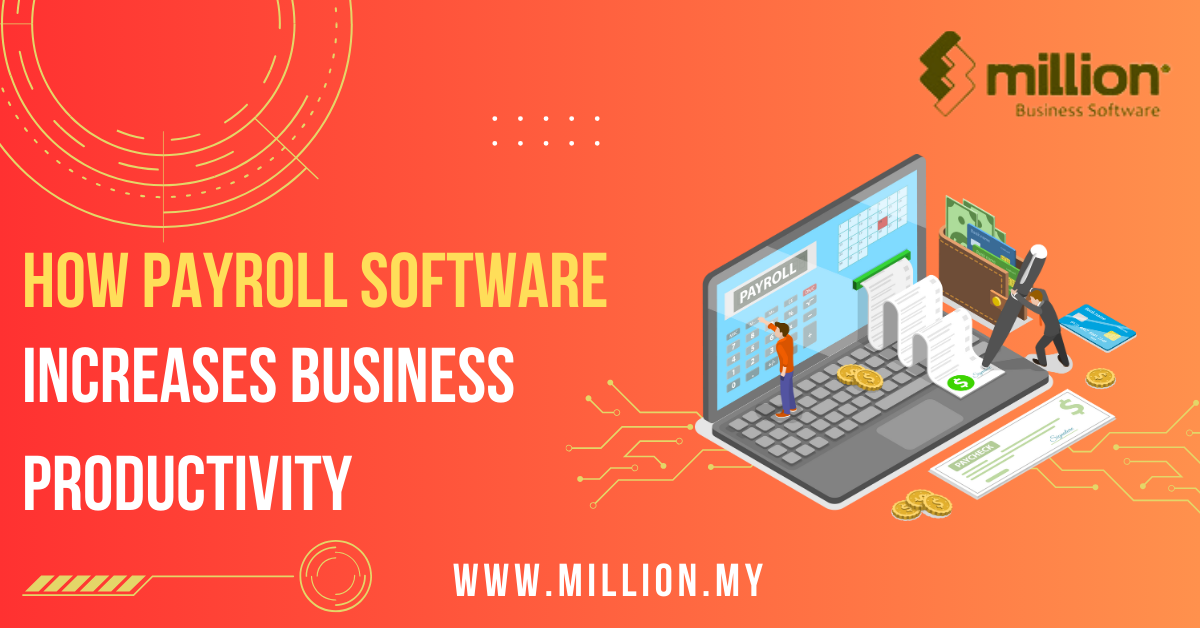 Introduction
In today's fast-paced business environment, the efficiency of operations can make or break a company's success. Payroll management is a critical aspect of any business, and the traditional manual methods of handling payroll can be time-consuming, error-prone, and resource-intensive. However, with the advent of advanced payroll software solutions, businesses are experiencing a significant boost in productivity. In this article, we will explore how payroll software enhances business productivity.
1. Automation Saves Time
One of the most evident ways payroll software increases productivity is through automation. Manual payroll processing involves hours of data entry, calculations, and cross-checking, which can be error-prone and consume valuable time. Payroll software automates these processes, reducing the time and effort required to process payroll. The time savings can be allocated to more strategic tasks that drive business growth.
2. Minimized Human Errors
Human errors in payroll can lead to financial discrepancies, compliance issues, and dissatisfied employees. Payroll software minimizes these errors by performing accurate calculations and ensuring compliance with tax laws and regulations. This not only saves time but also avoids costly mistakes that can hinder business operations.
3. Improved Compliance
Payroll is subject to a myriad of complex regulations and tax laws. Staying abreast of these transformations can pose difficulties for companies. Payroll software, however, is designed to stay up-to-date with the latest tax rates, deductions, and compliance requirements. It ensures that businesses remain in compliance, reducing the risk of legal issues and penalties.
4. Enhanced Employee Self-Service
Many modern payroll software solutions now come equipped with self-service portals designed for employees. It empowers employees to access their pay stubs, tax documents, and other relevant information without needing HR assistance. By reducing the HR department's administrative workload, payroll software frees up HR professionals to focus on strategic initiatives, such as talent management and employee development.
5. Streamlined Reporting
Payroll software generates a wide range of reports, from payroll summaries to tax filings. These reports are often customizable, allowing businesses to extract specific insights and data needed for decision-making. Quick access to accurate payroll data enhances financial analysis, budgeting, and forecasting, ultimately contributing to better business strategies.
6. Integration with Accounting Software
Many payroll software solutions seamlessly integrate with accounting software, such as Million Payroll System. This integration streamlines the financial management process, eliminating the need for manual data entry and reconciliation. It ensures data consistency and accuracy across departments.
7. Scalability
As businesses grow, their payroll needs change. Payroll software is scalable, allowing companies to adapt to changing workforce sizes and complexities. Whether a business is expanding or downsizing, the software can accommodate these changes without a significant disruption in payroll processes.
Conclusion
In an era where efficiency and accuracy are paramount to business success, payroll software has emerged as a valuable tool for increasing productivity. By automating time-consuming tasks, reducing errors, ensuring compliance, and providing insightful reporting, payroll software empowers businesses to focus on strategic growth initiatives. As technology continues to advance, payroll software will likely play an even more significant role in enhancing business productivity. Investing in a robust payroll software solution is not just a cost-saving measure but a strategic move toward a more efficient and productive future.