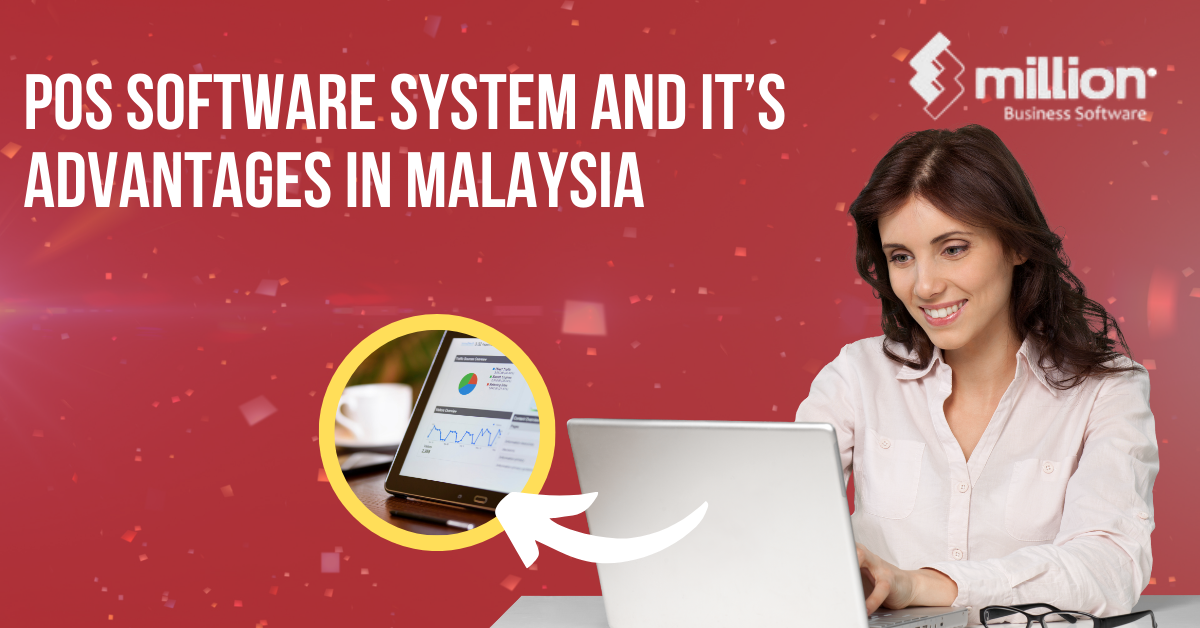 Introduction:
In the ever-evolving landscape of business technology, Point of Sale (POS) software systems have emerged as essential tools for companies across industries. These systems not only facilitate transactions but also play a pivotal role in streamlining operations and enhancing overall business efficiency. In the context of Malaysia, where diverse businesses thrive, POS software has become a cornerstone of success. This article explores the concept of POS software systems, delving into their advantages in the Malaysian market, with a special focus on why Million's POS Software stands out as the best choice.
Understanding POS Software Systems:
A Point of Sale (POS) software system is a comprehensive solution designed to manage and streamline various aspects of retail and hospitality businesses. From processing transactions and managing inventory to generating real-time reports, POS software serves as the central hub for business operations at the point of sale.
How does it benefit my business?
POS software facilitates various functions such as processing sales, tracking inventory, managing customer data, and generating real-time reports. The primary benefits of POS software for your business include enhanced efficiency in transaction processing, improved inventory management, seamless integration with other business applications, and the ability to gather valuable data for informed decision-making. Ultimately, POS software contributes to streamlined operations, increased accuracy, and a better overall customer experience.
Advantage 1: Efficiency in Transaction Processing
One of the primary advantages of POS software systems is the efficiency they bring to transaction processing. Million's POS Software, in particular, excels in ensuring swift and accurate transactions, reducing waiting times for customers and enhancing the overall operational speed of businesses in Malaysia.
Advantage 2: Inventory Management for Optimal Control
Effective inventory management is a critical aspect of any successful business. POS software systems like Million's offer advanced inventory tracking features, providing businesses in Malaysia with real-time insights into stock levels, allowing for better decision-making and preventing stock outs or overstock situations.
Advantage 3: Seamless Integration for Holistic Operations
In the interconnected world of modern business, integration is key. Million's POS Software shines in its ability to seamlessly integrate with various business applications, creating a unified ecosystem. This ensures that data flows seamlessly between different aspects of the business, eliminating silos and promoting a holistic view of operations.
Advantage 4: Data-Driven Decision Making with Real-time Analytics
In a competitive market, informed decision-making is crucial. Million's POS Software provides businesses in Malaysia with real-time analytics and reporting tools. This data-driven approach empowers businesses to make informed decisions based on sales trends, customer behaviors, and other key metrics, staying ahead of the curve in a rapidly changing business environment.
Million's POS Software: The Best Choice for Malaysian Businesses:
What sets Million's POS Software apart as the best choice in Malaysia is its comprehensive suite of features, user-friendly interface, and commitment to continuous improvement. The software is designed to evolve with the needs of businesses, ensuring it remains a reliable and cutting-edge solution in the dynamic business environment of Malaysia.
Conclusion:
As Malaysian businesses seek ways to enhance efficiency, adaptability, and customer satisfaction, the adoption of POS software systems has become a strategic imperative. Among the myriad options available, Million's POS Software stands out as a leader, providing businesses with the tools they need to thrive in the competitive market. By embracing the power of Million's POS Software, businesses in Malaysia can revolutionize their operations and embark on a path to sustained success.