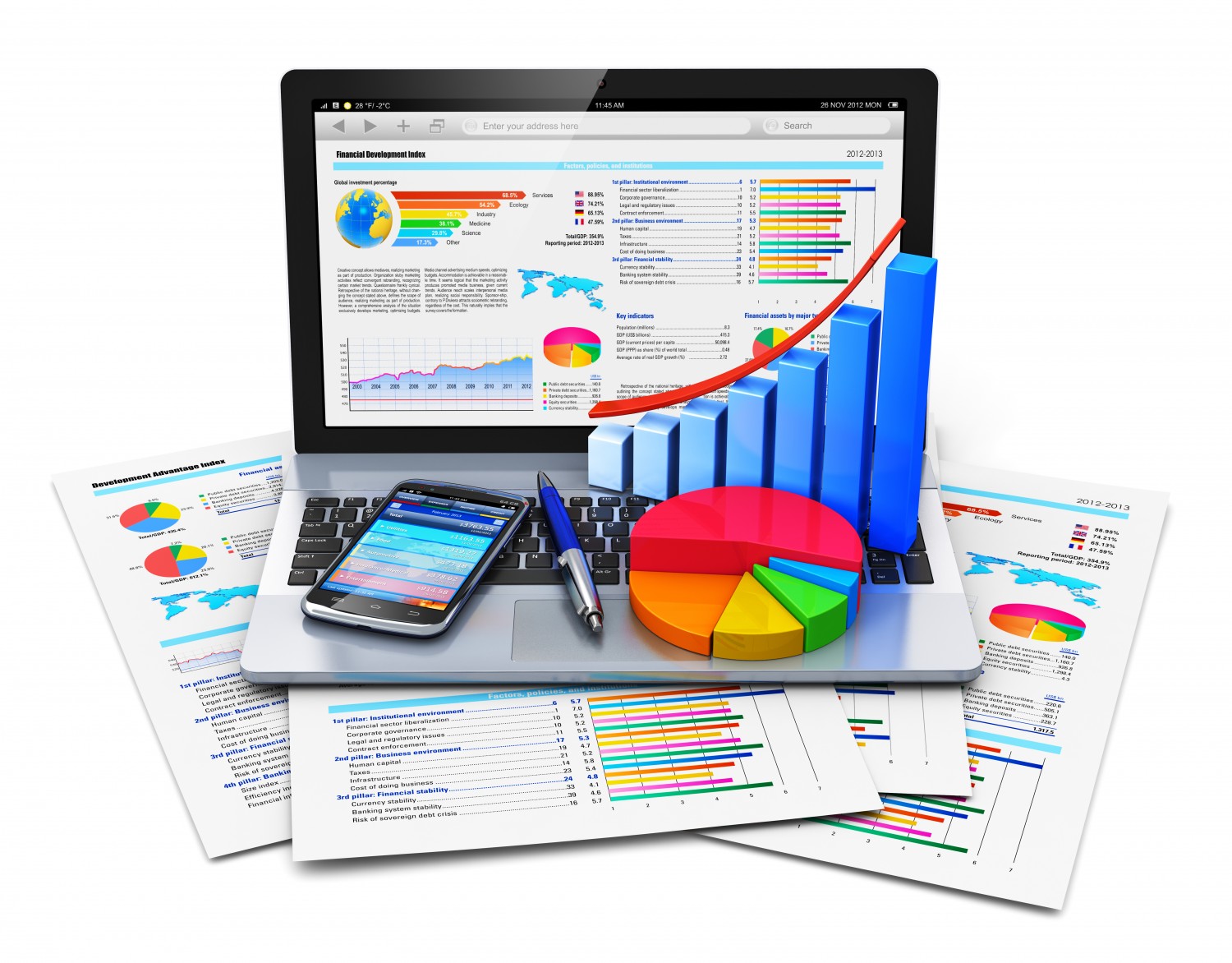 Accounting software is very important for every business success as it stores important business information that helps in making business decisions for future business success. Good accounting software has the ability to accurately record the flow of money into the business. It helps small business owners to better analyze and identify revenue problems with the help of cash flow statement.
Cash flow analysis is one of the most important functions of any small business. Mismanagement in cash flow is one of the most common reasons for early business failure. Cash flow forecasting using accounting software makes it possible to manage business finances efficiently. It is the estimate of what cash goes in and out of the bank accounts. It helps business owners in planning future cash requirements of the business. Cash flow statement identifies where the money is coming into your business and where you are spending money. It helps in determining the value of a business.
A number of growing companies are hesitant to purchase and implement new accounting software because they think they will need to learn a new set of accounting skills to effectively use the software. In fact, it is incorrect. Most of the Accounting software in Malaysia or elsewhere is user friendly. Small business owners can benefit from implementing accounting software system, regardless of the users' understanding of accounting principles.
Accounting software has the ability to record and process your accounting transactions in the functional modules. Accounting systems consist of several features and core modules. General ledger, accounts receivable and accounts payable are important functional modules. Accounting software has various features. Some of them are given below:
GST Ready:
Every business needs to prepare a set of accounts for tax purposes. Investing in GST ready accounting software in Malaysia or elsewhere is helpful in this regard as it possesses the features of calculating taxes.
Multi-User Compatible:
Accounting software helps you record and process your business related transactions. It gives access to multiple users and allows them to view, modify and manage business information. It allows sharing data with accountants.
Easy Maintenance:
Most of the accounting software available today is user friendly and everyone can use them easily for managing their business accounts. Use of accounting software in Malaysia or elsewhere reduces the time and money you spent on accounting and tax related tasks and provide accurate results.
Generate Reports:
It can generate business reports that help in making important business decisions. It allows managing accounting records to keep track and analyze your business performance.
Good accounting software save your time and money in the long run, therefore, it is good decision to make the investment in the right program. Choose the software that is user friendly with simple navigation. The whole aim is to find the option that helps you to run your business efficiently.
In evaluating the best accounting software for your company, you need to choose accounting software in Malaysia or elsewhere according to your business needs.  Lots of companies are providing software solutions all over the world. Choose a reliable company to get quality software solutions. We also provide software solutions for small sized businesses in Malaysia. If you want to get quality accounting software in Malaysia for small sized business, contact us today.