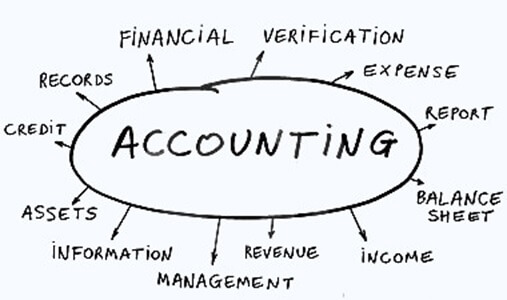 In today's world, it is important to utilize the best accounting software to run the small business effectively and efficiently. Accounting software enables you to manage your business's financial transactions and gives accurate calculations.
As demand of accounting software is rising, more advanced easy accounting software solutions are available to fulfill small business accounting needs. It can keep track of your business performance using various accounting modules. Small businesses get great help from amazing features of the best accounting software.
Accounting software has the ability to accurately record the flow of money into the business. It helps in cash flow forecasting that essentially allows you to plan the future cash requirements of the business.
All businesses need to monitor costs and revenues of their organization. Easy accounting software has simple to use interface that helps business owners to manage their business accounting, costs and revenues easily and efficiently. It can handle general ledger, accounts payable, accounts receivable, invoicing etc.
Accounting software can help in the following ways:
Efficient Management of Information:
Accounting software gives fast access to all the data. It can manage business information easily. You can check accounting records in real time as they change and updated. It allows business owners to control their financial affairs easily.
Ease of use:
Accounting software has become user friendly that requires no accounting knowledge for using it. Businesspersons can easily control their financial affairs with easy accounting software. It allows efficient management that increases engagement and collaboration across the business to improve the company's financial performance.
Accuracy:
Easy accounting software brings a higher degree of accuracy.  It monitors and updates your general ledger. Accounting software eliminates human errors in calculations.
Speed:
Accounting software gives fast access to all the business data and allows sharing this data with other users. Business owners can save a lot of their time using easy accounting software that can be utilized in other productive business matters.
GST Ready:
Businesses need to calculate sales tax on all its transactions. Accounting software has GST ready feature for tax calculations that has made the task of calculating tax easier. Easy accounting software allows analyzing different aspects of your small business and providing required data to make better financial decisions.
Generate Reports:
Accounting software helps businesses to generate business financial reports that help in cash flow forecasting and analysis. It allows managing and monitoring your business effectively.
Lots of companies are providing software solutions all over the world. It is important to choose a reliable company. We also provide quality software solutions in Malaysia. Our easy accounting software has the simple interface that every novice person can understand and use to fulfill their business accounting needs.  If you want to get quality software solutions, contact us today.