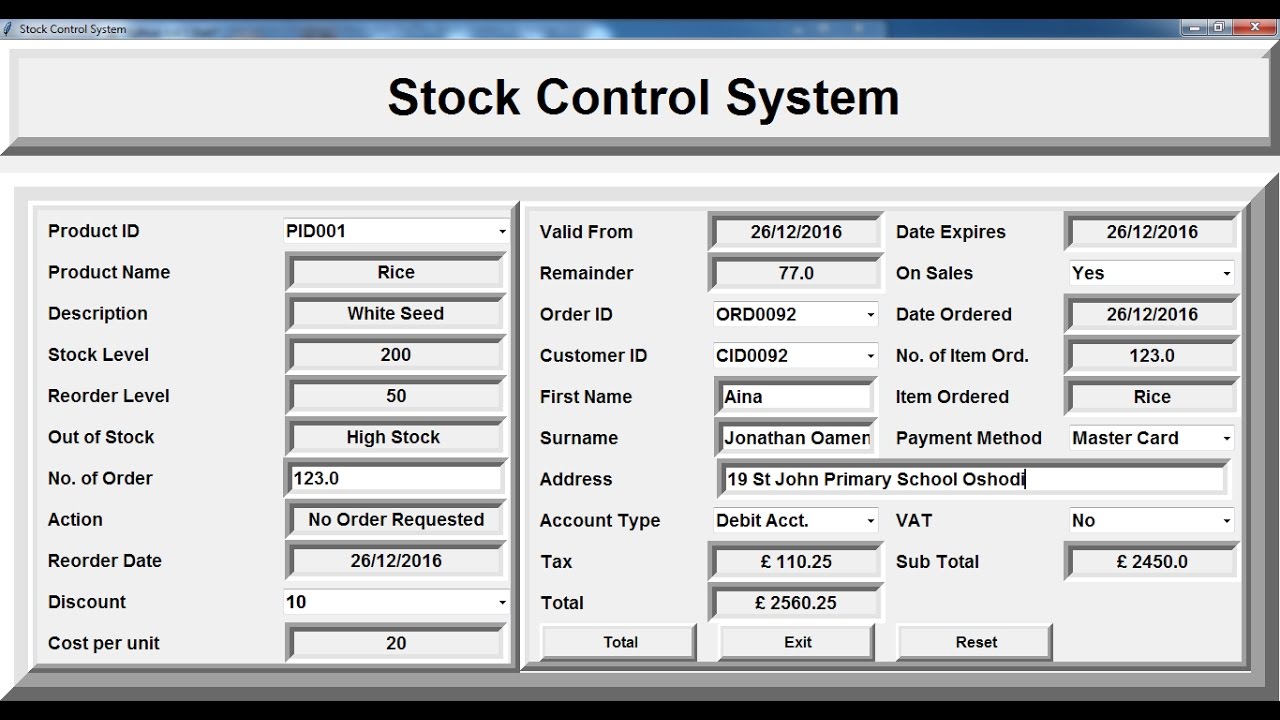 Securing your investment is a given for all businesses but it can get really complicated if you fail to maintain a record of your stock and inventory. Stock management is one of the most crucial tasks for all sorts of businesses because this is where most of their investment lies.
Third-party stock control operations
Some businesses may choose to outsource their warehouse functions so that the records of stock are handled by professionals while they can focus on the real business. If they lack the technical knowledge of stock handling and feel less confident about their ability to manage this particular part of operations, this could be a great option. Of course, it could be an expensive option, and handing out access and control over a key component of their operation needs some serious evaluation.
Stock Control Systems
Modern technology has offered tools for more efficient stock management with the minimum requirement of technical knowledge to facilitate businesses. The latest advancements in technology gave birth to powerful computer programs that can assist with an array of record-keeping needs including stock management. This has laid the path for the popularity of electronic inventory management systems operated through very elegant stock management software.
Stock Control System in Businesses
These days in the world of business, even small businesses and startups are benefiting from digital stock management systems.  Stock control systems are a great tool to track the stock records and collect the data that helps you to control and manage inventories. A stock control system is a system the covers all aspects of stock handling and inventory management including purchasing, shipping, receiving, tracking, warehousing and storage, turnover, and reordering.
Now the wireless handheld devices can scan bar codes on inventory items and directly transfer information to powerful computer systems that can then accumulate, store and analyze the data. All this can be done in real-time. Automation can bring noticeable improvements in all aspects of inventory management, including tracking and management of inventory items in the database; recording and retrieval of item storage location; recording changes to inventory lists; and anticipating inventory needs, including inventory handling requirements. This efficacy brings in more productivity which obviously translates into better profitability of the business. Businesses that benefit from this technology have a competitive benefit over the rivals that are till day employing outdated methods of stock management.
Just-In-Time Manufacturing and Stock Handling
The past two decades have witnessed a dramatic improvement in stock management systems which made miraculous improvements like just-in-time manufacturing systems possible.
Stock Control Systems in Warehouses
The main step in getting productivity gains from stock management is employing real-time smart data processing in the warehouse. Therefore the popular practice of automating the stock management has shifted into the warehouse as well. A significant component of efficient stock management is creating and maintaining a smart and effective warehousing design that will minimize the costs in terms of money, time and effort required.  This also empowers employees to take work smartly and achieve better results through efficient means. Real-time processing in the warehouse employs the integration of hardware including material handling and data collection technologies. However, the smartest and most efficient module in the integrated system responsible for the automation and control of all aspects of entire warehouse operations is sophisticated software.
Stock Control System Software
Stock control software updates a database in real-time that supplies a retailer valuable data such as the exact situation of available stock levels. With stock control software, all the information is just a few clicks away and you can generate analytical reports within minutes so that you know exactly what you need to reorder to replenish your stock and maximize profitability. The software is also capable of generating reports to ensure optimal inventory levels.
This software is a great tool to maintain a demand-supply balance for your business. Software is capable of making reordering recommendations with the help of available information. This ensures that all inventory items are available within optimal range and you never run out of stock for in-demand items.
Now, rather than investing so much time and energy in retail administration business managers and staff can enhance business productivity and profitability by utilizing their time in performing other important business operations. Therefore automation of stock management can improve sales and the customer experience.