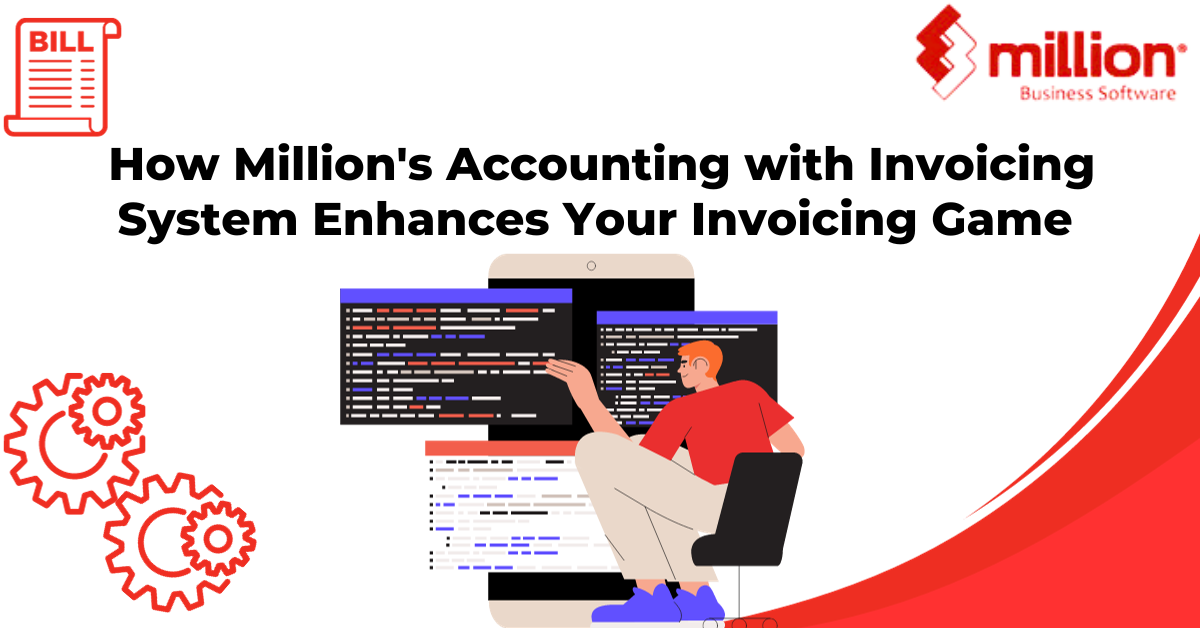 Introduction:
In the fast-paced world of business, where efficiency and accuracy are paramount, invoicing stands as a critical component of financial operations. Million's Accounting Software emerges as a transformative force in the invoicing landscape, introducing features that redefine how businesses approach this essential task. This article explores the game-changing features of Million's Accounting Software and how it can elevate the invoicing experience for businesses of all sizes.
Multi-Currency Transactions: Global Transactions Made Seamless
One of the standout features of Million's Accounting Software is its support for multi-currency transactions. This feature allows businesses to issue receipts and accept payments in different currencies effortlessly. In an increasingly globalized business environment, this capability streamlines international transactions, making financial operations more efficient and reducing the complexities associated with currency conversions.
Effortless Invoicing: Streamlining the Process
Creating and sending invoices is a breeze with Million's Accounting Software. The platform provides a user-friendly interface that simplifies the invoicing process. Businesses can effortlessly generate professional invoices, improving the overall efficiency of their financial operations.
Comprehensive Suite of Business Documents: Beyond Invoicing
Million's Accounting Software goes beyond standard invoicing, offering a comprehensive suite of business documents. Users can seamlessly create and manage quotations, sales orders, delivery orders, credit notes, and debit notes within the platform. This comprehensive approach ensures that businesses have a centralized system for all their transactional needs.
Robust Reporting Features: Informed Decision-Making
The software's reporting features add a layer of intelligence to the invoicing process. Users can access reports such as Customer Sales Report, Top Customer Sales Report, Profit Margin Report, and Quotation Analysis. These insights empower businesses with the information they need to make informed decisions and optimize their invoicing strategies.
Sales Quotations: Precision in Proposal
Million's Accounting Software allows businesses to generate professional sales quotations effortlessly. This feature is particularly valuable in the pre-invoicing stage, enabling businesses to present proposals with clarity and professionalism.
Recurring Invoices: Automating Invoicing Logic
For businesses dealing with recurring transactions, Million's Accounting Software introduces the feature of recurring invoices. This automation of invoicing logic not only saves time but also ensures consistency and reliability in billing processes.
Customer Directories: Centralized Information Hub
Creating customer directories is another game-changing feature of Million's Accounting Software. This centralized database allows businesses to summarize customers' company and purchase information. Additionally, users can attach relevant files, creating a comprehensive hub of customer data for easy reference and management.
Professional Invoice Templates: Aesthetic and Customizable
The software comes equipped with professional invoice templates, offering ready-to-use options. Businesses can also customize these templates to align with their brand identity. This feature not only enhances the visual appeal of invoices but also adds a professional touch to financial transactions.
Taxes & Discounts: Precision in Financial Transactions
Million's Accounting Software ensures precision in financial transactions with its integrated support for taxes and discounts. Businesses can easily apply taxes and discounts, ensuring accuracy in their invoicing and financial reporting.
Conclusion: Transformative Invoicing with Million's Accounting Software
In conclusion, Million's Accounting Software is a game-changer in the world of invoicing. With features like multi-currency transactions, effortless invoicing, a comprehensive suite of business documents, robust reporting, and automation of recurring invoices, the platform offers businesses a holistic solution for their financial operations. By simplifying and enhancing the invoicing experience, Million's Accounting Software empowers businesses to navigate the complexities of financial transactions with ease and precision.