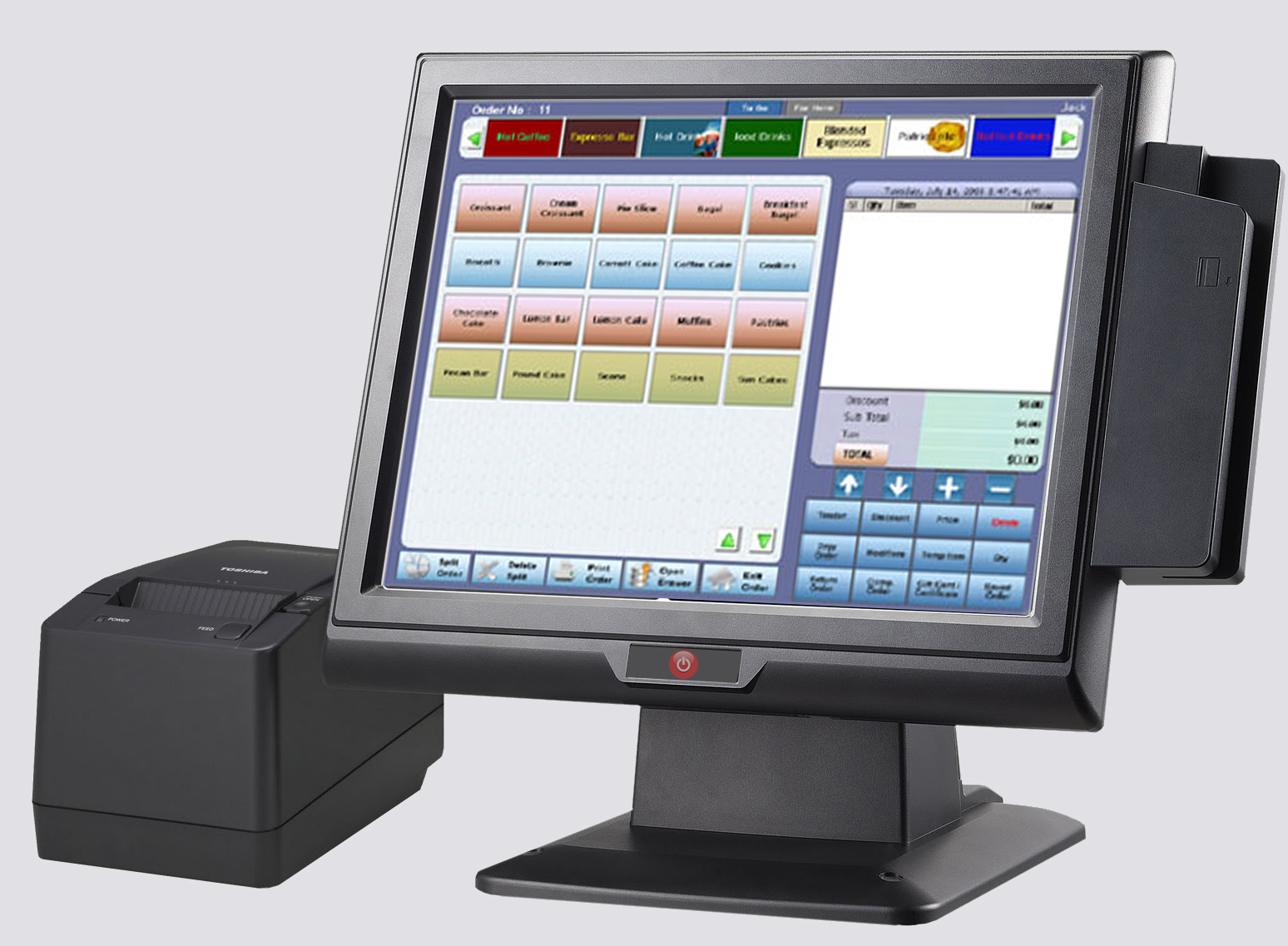 In recent years, thousands of businesses switching to the web to sell their products and services that has built a strong competition in the retail industry. Business transactions and processes get a boost with a computer point of sale system.
Computer software programs ease the management of inventory, help in obtaining client data for specified periods, retrieve the data from a web server for marketing, and make other relevant tasks easier.The store inventory is incremented and the customer invoice is usually automatically generated and forwarded.
Business software has benefited the small business in respect of keeping track of purchases. There is a huge variety of software systems that leads to quick and smooth management of sales around the globe.
Point of sales provides the benefit of constant order processing and inventory management. It optimizes the innumerable business transactions, which takes a lot of time without using POS system. A lot of customers can be dealt with ease and convenience.
Retail software refers to a Point of Sale solution composed of hardware and software technology to optimize the transaction process. POS software and hardware system is used for retail businesses for proper and efficient functioning. Retail POS system automates the transaction process which leads to better and faster service to customers. This increase business's efficiency within its operating environment and can boost the revenue earned by the business.
A common point-of-sale system includes a computer, cash drawer, receipt printer, pole display, bar code scanner, magnetic swipe reader, modem and point-of-sale software. POS hardware consists of barcode scanners, computer terminals, and cash registers. They increase the efficiency of the business's operations.
POS software is more sophisticated and provides better service to the user. Point of sales (POS) systems is used in a variety of businesses including restaurant, retail, hotel/resort, etc. Selecting the right point of sales system ensures that it will help in growing the business. This system can integrate retail point of sales and restaurant point of sales into one management system. It depends on the type of software you choose as Point of sales software features vary depending on the type of software and application capabilities.
Central management and administration of multiple stores use this system that inherently functions in all of these applications with a single point of administration and data sharing.
It is beneficial to choose the point of sales system that operate and administrate more than one type of business. Otherwise, you will need to choose the separate software program for each function. Software with features to operate more than one type of businesses can administer inventory, time and payroll, reporting and other related business tasks.
Every business requires the system that is secure and reliable. If a system demonstrates the ability to operate and manage well in the larger multi store or mixed type of business applications, it will certainly perform and serve better in a small single store operation.
Point of sale software is used by businesses to monitor stock, sales, cash in and out, and for various other operations. It can manage the business as a whole. These systems are being increasingly implemented as they provide the business with an advantage over competitors. Businesses using such technology serve their customers much faster at the transaction point. They also enable the business to generate relevant data for smooth business operations. Business owners also get information of fast moving products. Retail software systems are increasingly being streamlining the retail processes. There are many benefits attached for using point of sales or POS system.
POS system gives an accurate calculation that eliminates the chances of errors.
POS system reduces theft and improves trust of companies.
POS system improves service speed. Every customer wants to get transaction faster otherwise chances of moving your customers to your competitor's increases. A POS system is fast, easy to understand and quick to respond to the touch of the server, and cashier.
Point of sales system provides detailed information to help manage your operation and make it more profitable. You also come to know the buying habits of your customers.
Today's point-of-sale software contains many more features in addition to the computerized cash register. POS is now commonly referred to as only the cash register feature within a retail management system.
The simple point-of-sale system provides useful information for managers and store owners. A lot of software programs have introduced that has made business management easier. The advanced POS system allows all areas of retail business to link with a central database to manage all of them at one time. This Point of sales system makes transactions simpler, efficient, and reliable.
POS system makes the way of doing business easier and efficient. However, finding the system that suits your business needs is important for getting benefits. A lot of point of sale software solutions are available in the market. These systems allow people to manage business efficiently. There are many companies that are providing efficient business software solutions all over the world. If you choose the best software solution from a reliable company, you can get the right benefits from it.
We are a famous business software solution provider in Malaysia for small and medium sized businesses. Our software solutions include stock control system, POS system, point of sales software, payroll software, client account software, accounting software and a lot more. Contact us today for reliable software solutions.