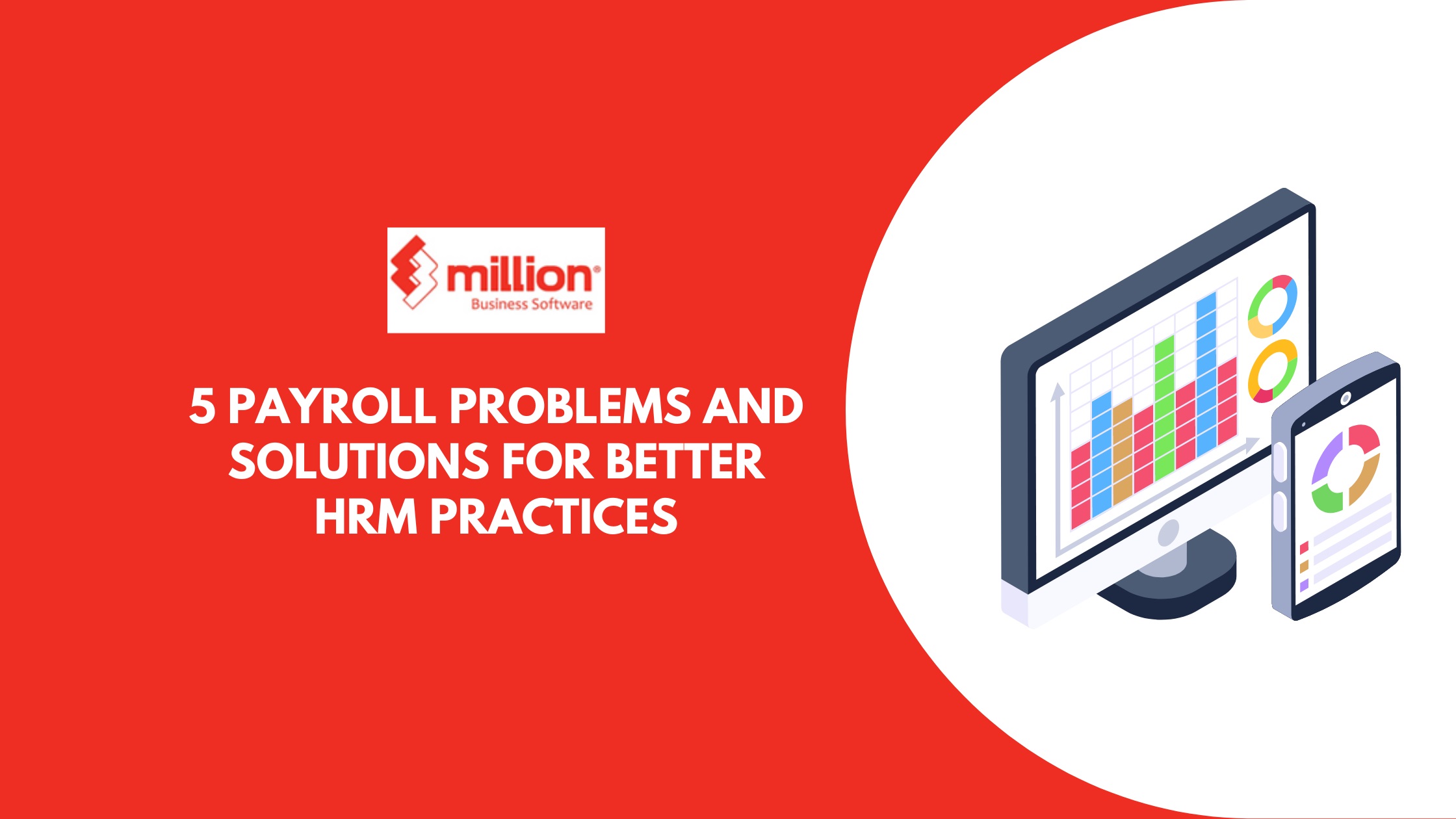 Human resource management has noticeably evolved in the past decades and this evolution will continue in upcoming years. HRM used different types of business software to reduce the burden of work and smoothen the workflow. Payroll is the most common business software which is used by HRM, HR staff, and sometimes employees too. As manual payroll processing is quite challenging and burdensome. Here we talk about the common payroll problems and their solutions. 
What Is Meant By Good HRM Practices?
Good HRM practice is yet another detailed topic. Before figuring out the problems that cause hurdles in establishing good HRM practice, we must have sound knowledge about what it means?. 
Jeffrey Pfeffer had proposed the following 7 best human resource best practices in his books. These best practices are 
Employee safety and security

Hiring the right individuals requires selective hiring.

Teams that are self-managed and effective

Compensation that is equitable and performance-based

Education and training in related skills

Making an organization that is flat and egalitarian

Making information readily available to those who require it
Payroll problems… A challenge to Set Best HRM Practice 
It is not easy to manage payroll. It gives a tough time to HR staff and challenges the HRM of the organization. In some cases, incompatibility issues and inefficient software make the situation more complicated. Here we shortlist the 5 most common payroll problems along with the possible solutions to avoid them. 
5 Payroll Problems With Solutions
Manual handling of payroll gives rise to many problems that directly influence the HRM and impart a negative effect on employees as well as outsiders. The manual management of payroll is challenging for HR staff. Even automating payroll processing required continuous monitoring and close observation to remove the chance of error. 
1. Management Overwhelm
Many firms, particularly smaller ones, still do their payroll in-house and manually. A manual payroll system often necessitates a large amount of paperwork. A manual approach also adds to your and your HR staff's administrative burden. Also Errors in data entry, for example, can result in payment difficulties and rule misapplication. 
Solution  
This can be remedied by utilizing integrated software. Investing in payroll software is a wonderful step that can be significantly more cost-effective than adding extra people to handle a growing manual process.
Outsourcing payroll administration is another option that even tiny firms may afford. This permits a professional firm to manage some or all of your payroll and HR activities.
2. Organizational Concerns
Another challenge is maintaining all of your key payroll and employee records and information arranged efficiently and correctly. It is sometimes simply a matter of workflow: maintaining files and documents in a central area and developing uniform filing procedures.
Solution 
Gradually reducing, or even executing, paper forms and files can be an efficient approach. This can also be performed by utilizing payroll software that integrates all of your human resources and payroll activities. However, whether you continue to use a manual approach or invest in a robust payroll software package, it is critical to assess and rethink your organizational process.
3. Inefficient or Incompatible Software 
If you haven't already discovered it, not all payroll programs are compatible. For example, the platform used for employee profiles or records may differ from the system used for pay and benefits. What about the program you use to evaluate your employees' performance?
Solution 
Finding and investing in a program that can integrate all of these activities will help to streamline your overall process, minimize the amount of time spent tracking and entering data, and even allow your entire department to become more efficient and cost-effective
4. Monitoring Employee Absence
Manually recording your employees' vacation and sick days can be a time-consuming and error-prone operation. Paper time cards, as well as simple digital timesheets, are notoriously prone to mishandling and unintentional inaccuracies. Tracking which employees are not available owing to various sorts of absence, in addition to salary, is crucial for successful planning and optimum production.
Solution
Installing an efficient and even digital timekeeping system can eliminate the most, if not all, of the tracking and time card issues for your payroll administration process.
5. Problems with Compliance
The legislature continues to approve a slew of new laws and changed a slew of old ones. The majority of these modifications went into effect on January 1st of the new year. As a result, companies must assess their current policies and practices to guarantee compliance and provision for any additional workplace postings that may be required.
Every firm and every payroll professional must manage compliance standards accurately and on schedule
This is especially important for corporations to avoid costly complaints, government investigations, and penalties.
Solution
Luckily, an outsourced payroll solution can help you reduce this risk. A professional payroll management services provider can not only relieve you of the pressure of your continuing and evolving compliance requirements but can also potentially be a more cost-effective alternative. 
Wrapping Text
The best practice of Human resource management is based on several important factors and Payroll is one of them. The repetitive error in the payroll process may generate a negative image of HR staff for employees or it may annoy them in certain conditions. So it is important to sort out the payroll problems that disturb the HRM and make an effective strategy to overcome these problems. 
Best Payroll software 2021 | Easy to use and affordable