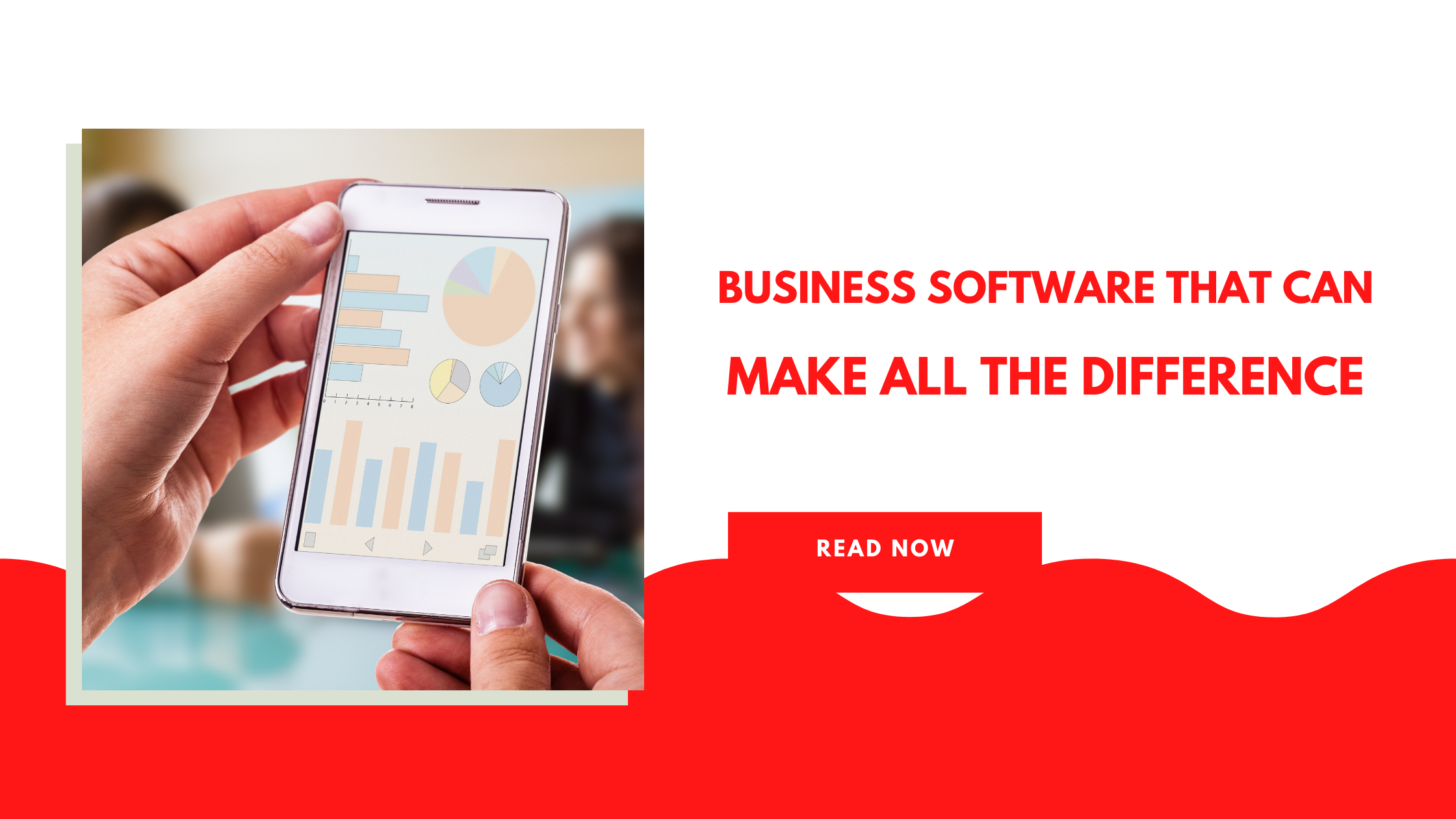 Product: HRM and payroll
Currently, we are living in an era of artificial intelligence in which technology influences all the professional fields of the world. The working styles of corporations and organizations have changed. The powerful tools and equipment make their place in a brief time. Among these tools, business software is the dominant one. Regardless of the type and extent of business, business software has become a mandatory part of corporate working style and their demands are likely to increase more in future years. 
Does business software important for the growth of the business?  What business software has become so essential for business? These questions are so common especially for the entrepreneurs and people who are still working without business software and now want to expand their business. If you have any of the queries, then follow this article till the end. It will help you to understand more about business software and you will end up having some definite conclusion. Let's begin
What is Business Software?
Business software is a set of programs and functions that is specifically developed and designed to perform business tasks. The goal of developing such software is to help business owners, companies, and organizations to run and automate their business more efficiently. It enables the companies to sell and purchase their product/service smoothly with more accuracy and less time. 
Importance of Business Software In Corporate life
Using business software is not just a digital trend it is a requirement for your business. Automation of business through business software is so important because manual handling of business operations is time-consuming and has more chances of errors. Manual business management is not productive, fast, flexible, and cheaper. These all factors are considered important parameters for business success. That's why you need to go for business software. 
Types Of Business Softwares
Business software is of different types. Depending upon the size of your business and your business need, you can select any type of business software from the following 
Word processing programs

Accounts software

Billing software

Payroll software

Database software

Asset management software

Human resource management software
HRM and Payroll… Common Business Softwares In Corporate Life 
As we previously mentioned, types of business software depend on your needs and the size of the business. But HRM and payroll software are the two most common types of software that are always needed. Regardless of the size of the business, You need HRM and payroll software for streamlining business general functions and operations. Let's have an overview of these two business software 
1. HRM Software… A fundamental Business Software
HRM software is a powerful business tool that gives a helping hand to the HR staff. HRM software assists human resource management to carry out various business operations smoothly. HRM software enables a company to fully understand its workforce while staying compliant with changing tax laws and labor regulations. 
The primary users of HRM software are the HR leaders and staff as the HR department is responsible to run day-to-day workforce operations and for compliance and performance reporting. Keeping in mind that HR departments are not the only ones that get benefits from HRM software, companies can also allow managers and employees to self-service for everyday tasks.  
The human resource department needs more employees because of the bulk of work and this increases the HR-related cost of the company. HRM software enables you to reduce these costs by hiring fewer employees and performing common and repetitive tasks. Now you will get the idea of why HRM software is considered the most common business software. 
2. Payroll software… Accounting and finance assistant
Payroll software is a powerful accounting tool that helps the accounting staff to manage, maintain, and automate payments to employees.  An integrated and robust payroll software assists the organization to reduce costs and have compliance with tax laws and other financial regulations. Payroll software eases so many routine tasks for HR staff and allows them to spend their time on budgeting and planning effective business strategies. 
Payroll also offers some benefits to the employees. It gives assurance to the employees that they are being paid at the right time and the right amount. Employees can also get the benefit of the user-friendly interface to check their payment history and adjust their data and payment preferences. 
Final Note
In conclusion, automating your business function through using different business software increases its productivity to 2X. You must be too thoughtful and well aware of your requirements while selecting any business software for your company. Among different types of business software, HRM and payroll are the two software that helps you accomplish most of the repetitive and day-to-day tasks.  Business software is all you need to smoothen business operations.