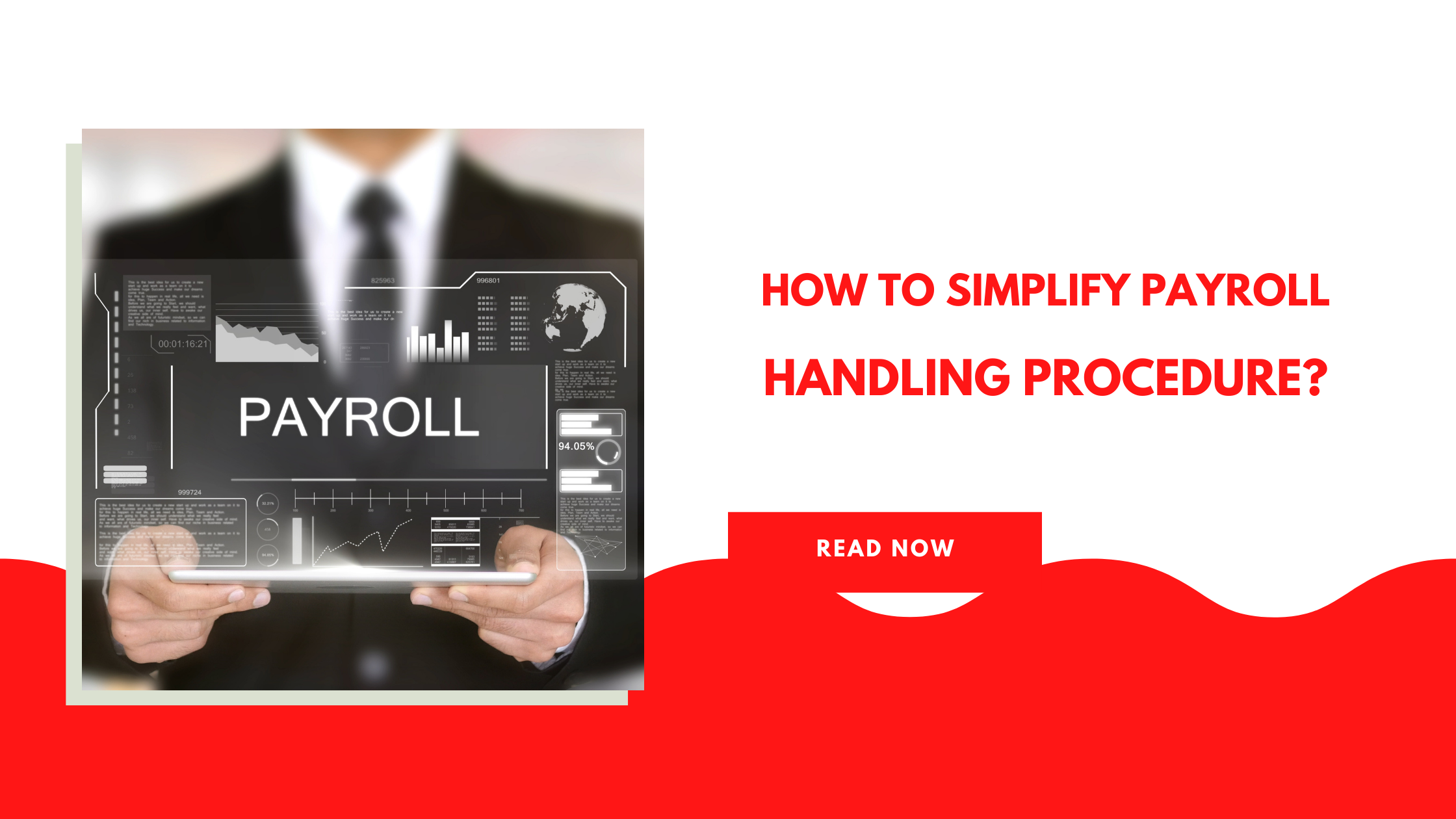 Payroll management for business is time-consuming, complicated, and burdensome, especially for large businesses. Payroll processing and proportions have a large possibility of mistakes and errors that can bring negative impressions on employees as well as on the overall productivity of the business. Additionally, violation of tax regulation and delay payment to employees destroy the moral values of the work environment. So smooth and error-free payroll processing is so important for the business. 
Here are a few steps that will be helpful to streamline the payroll operations with real-time reports and efficacy. 
1. Use Powerful Software
Manual processing of payroll is too tiring and burdensome. That's why we need a  powerful tool in the form of software. Although the payroll software cannot take charge of each and every payroll operation it serves as a wonderful assistant that performs operations in an automated way. Ultimately the chance of errors and mistakes are reduced. The installation of payroll software
2. 
Unite System and Records
An integrated system is essential for the simplification of payroll management. It is very difficult to perform the business task if you are using separate systems or managing HR data and processing payroll. An integrated system acts as a single source that makes your overall payroll functioning less complicated and simplified.
3. Proper Vision Of Workflow
Modern Softwares and tools help to observe and monitor the payroll process with more clarity and smoothness. Visual tools help to streamline the payroll and help the staff to perform their duties with maximum accuracy, speed, and efficiency.
4. Give Control to Employees of Their Data
The technology and growing use of software enable the HR department to share the control of basic data and information. The HR department must give ownership of the basic information to employees so they can view their payslips by themselves and manage their information independently. 
5. Promote Compliance Through Technology 
Adopting the evolving technologies help to increase business growth by promoting compliance. Automation helps you to keep in touch with legislative frameworks and provides reminders for the regulatory deadlines. These tools keep your payroll team up to date with legislative matters.
6. Assemble Your Records
It is critical for the HD and payroll staff to keep employees' records up to date. But practically filtering through piles of forms, scrolling through extensive spreadsheets, or manually entering the same information into several systems – aren't effective for payroll staff. That's why it is important to store the employees' records in one place. This action will reduce your risk of losing the employees' information as well as save your time.
7. Reduce Admin Effort
Companies and organizations have to set such a powerful system that reduces the burden of payroll staff and HR management. Now payroll clarifications can empower employees to take control of their records and decrease the regulatory burden for your in-house staff team.
Tips For Easy Management of Payroll
There is no denying that payroll is somehow complex and needs smart actions for operational efficiency. Here are a few tips that help you in better handling payroll and streamline the whole process. 
Immediate deposit:

It involves sending employees to pay directly to bank accounts. It helps to save time and labor costs

Electronic tax filing:

Also known as e-filling in which filling is done electronically. It simplifies the process to a larger extent

Mass Updating:

Mass update function allows changing each employee's record manually. Information like payroll information, leave, or taxes do not need to be updated individually on employees' records.

Setting reminders:

Reminders are important for the staff handling payroll, especially for the house payroll system. Setting reminders help avoid costly penalties and crossing deadlines.

Time record:

A timekeeping device helps you to simplify the most time-consuming process within payroll that is time entry. 
Bottom Line
Payroll processing is the key component of accounting that holds so much importance for businesses and corporations either small or large. Following the smart tips and steps helps to simplify the process and decrease the work burden of employees as well as creates a good working environment in which employees get their salaries on time.