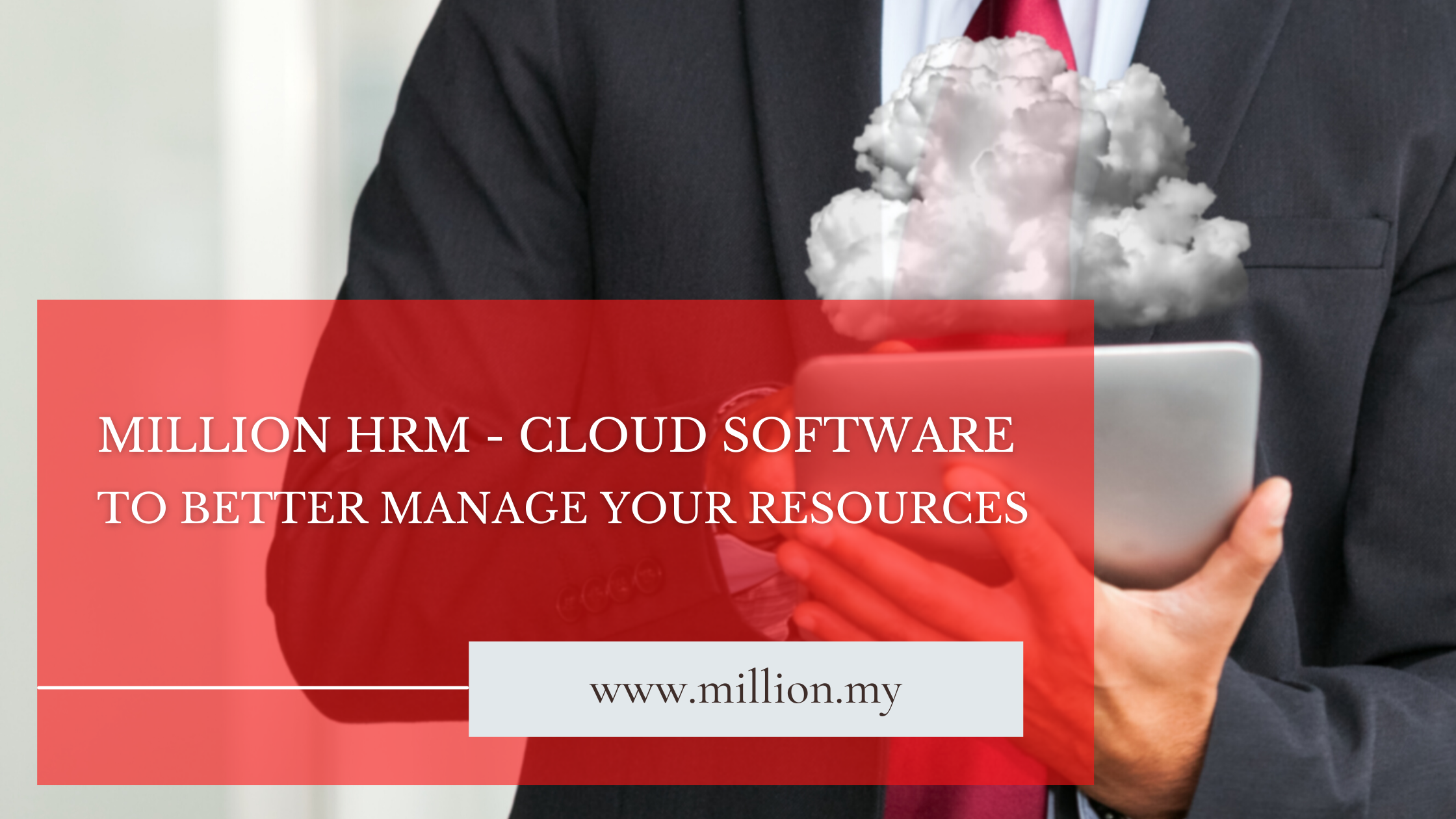 Thanks to the internet and modern technology, the HR department is no more just a backend office drowning in files with a frenzy about ever-pilling paperwork. HR has now turned into a very tech-savvy department that is much more organized and efficient, working harmoniously with other departments like administration, management, and finance. 
This is mainly possible due to the cloud-based HRM software streamlining all the HR processes. It has reduced and simplified complex tasks like time tracking, leave management, and scheduling meetings or meetups.
With Million HRM cloud-based software, managing your resources, and payroll-related HR operations is easier than ever. Your company can improve the efficiency of your HR teams and all the resources with the following benefits of Million HRM software.
1. 
Less Paper Work
Whether it is managing employee contracts, leave approvals, or tracking working hours, all the processes are paper-free and seamless. Creating copies of contracts with minor edits is easier than ever. Applying for leaves is easy and hassle-free for employees too. For relevant managers, approving or rejecting a leave application is a matter of a few clicks.
2. 
Eliminate Human Error and Fraud
Even when remote work is becoming a norm, with cloud-based software keeping track of your employees working hours, is easy and efficient. This makes tracking efficient by reducing the time and effort required and eliminating chances of human error and fraud.
3. Save Time and Money
Increasing the efficiency not only reduces effort required, but it also saves time of HR team and requires fewer resources, saving you both time and money involved in managing work and workforce.
4. 
Accurate Real-time Performance assessment
Even if your employees are working off-premises during a pandemic or remote workers are on your team, you can still get an accurate report on their performance. You get real-time information from the cloud-based software to see which employees are currently working and which are offline.
5. Notifications via email and Mobile App
Since employees now spend more time on their cellphones than any other device, now you can send emails and notifications on their mobile apps regarding scheduled meetings within and outside the office. This makes the processes more efficient and offers employees better, easier, and more efficient employees, improving their productivity.
6. The Convenience of Access with Employee Portal
The records of leave and status of meetings are available in the online employee portal, which employees can access with their login credentials. As employees can easily access their own personal records online with an employee portal this reduces their trips to the HR department making the day of HR teams easier. Employs can check their leave balance, remaining paid off days, available loans, and other facilities.
7. All-in-One Leave and Event Calendar
Schedule management is easier and more efficient with personalized calendars of employees. Employees and HR can easily view the already scheduled meetings, off days, and events before setting any other engagement to avoid any overlaps.
8. Secured Records
With personalized logins and separate portals for HR and Employees, the records are safe and secure. You will not be losing the files or records under heaps of other files, but the classified information will also be available to only authorized and relevant people. Only authorized HR officials will be able to access the classified information.
9. Integrated with Payroll
Million HRM is integrated with Million Payroll which makes management of HRM tasks even easier by synching all the attendance-related data.
10. Upgrade and Deploy Software Easily
Since the software is cloud-based, it is easy to upgrade and quick to deploy the upgraded version.
Million is an established business software company, that provides reliable and affordable software solutions for micro/small businesses. We offer a complete range of business software to make business management efficient and affordable for startups and growing businesses. If you are interested in our software, feel free to contact us.