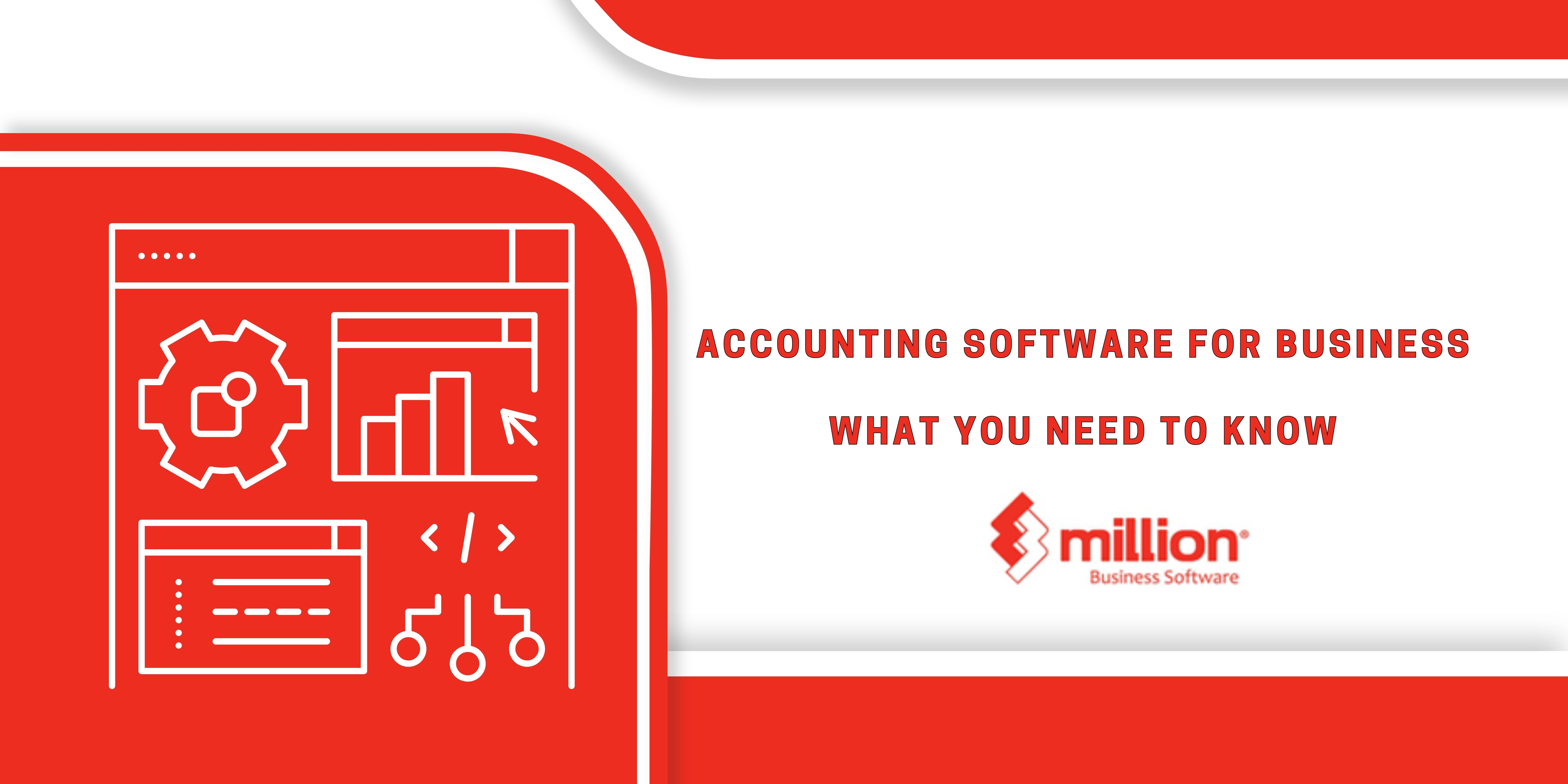 In today's digital age, having efficient accounting software is essential for businesses of all sizes. Reliable accounting software can streamline financial processes, enhance accuracy, and provide valuable insights into your business's financial health. When choosing the right accounting software, Malaysia-based company Million offers a comprehensive range of solutions tailored to meet the diverse needs of businesses. In this blog post, we will explore the key features and benefits of Million's accounting software, helping you make an informed decision for your business.
1. Comprehensive Financial Management
Million's accounting software provides robust financial management features, including accounts payable and receivable, general ledger, budgeting, and financial reporting. These features enable businesses to effectively manage their finances, track income, and expenses, and gain a holistic view of their financial performance. With Million's software, businesses can automate routine financial tasks, reduce manual errors, and ensure compliance with accounting standards.
2. Integration and Data Accuracy
Integrating your accounting software with other business systems is crucial for seamless data flow and accurate financial reporting. Million's accounting software offers integration capabilities, allowing businesses to connect with their existing inventory management, CRM, and other systems. This integration ensures data is synchronized in real-time, minimizing data entry errors and providing a unified view of business operations.
3. Easy Invoicing and Billing
Efficient and timely invoicing is essential for maintaining a healthy cash flow. Million's accounting software simplifies the invoicing process, allowing businesses to create professional invoices, track payments, and send automated reminders for overdue invoices. This functionality helps businesses improve their cash flow, reduce payment delays, and enhance customer satisfaction.
4. Financial Analysis and Reporting
Gaining insights into your financial data is crucial for informed decision-making. Million's accounting software offers robust reporting and analysis tools, providing businesses with customizable financial reports, profit and loss statements, balance sheets, and cash flow statements. These features enable enterprises to analyze their financial performance, identify trends, and make data-driven decisions to drive growth.
5. Security and Compliance
Keeping your financial data secure and compliant is paramount. Million's accounting software prioritizes data security, offering robust encryption, user access controls, and regular data backups. Additionally, the software is designed to comply with local accounting regulations and standards, ensuring businesses meet their legal obligations and maintain accurate financial records.
6. Scalability and Support
As your business grows, your accounting software needs may evolve. Million's accounting software is scalable, allowing businesses to easily accommodate growth and expanding financial requirements. Moreover, Million provides dedicated customer support and training resources, ensuring businesses can maximize the benefits of the software and address any queries or issues promptly.
Conclusion
Choosing the right accounting software is crucial for efficient financial management and informed decision-making. With Million's accounting software, businesses in Malaysia have access to comprehensive financial management features, seamless integration capabilities, easy invoicing, and billing, robust financial analysis and reporting, data security and compliance, scalability, and dedicated support. By leveraging Million's accounting software, businesses can streamline their financial processes, improve accuracy, and gain valuable insights into their financial performance.
In summary, Million's accounting software offers a range of features and benefits that cater to the diverse needs of businesses. By adopting Million's software, businesses in Malaysia can enhance their financial management capabilities, drive growth, and achieve long-term success.