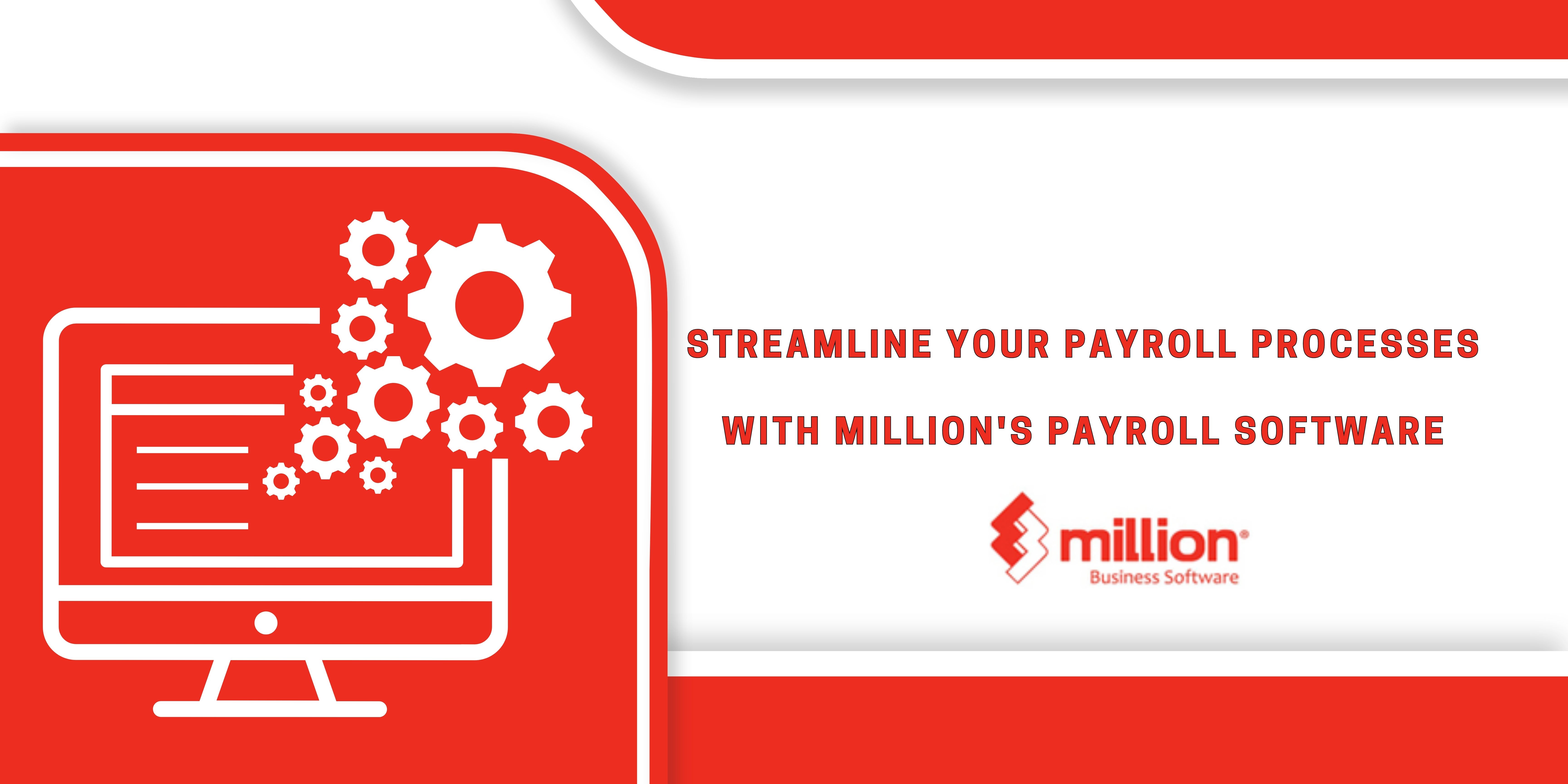 Managing payroll is a critical aspect of running a business, and it requires precision, accuracy, and compliance with regulatory standards. With the advancement of technology, manual payroll processing is becoming outdated, and businesses are turning to automated payroll software to streamline their processes. In this blog post, we will explore the benefits of Million's payroll software, designed specifically to simplify and optimize payroll management for businesses in Malaysia.
1. Efficient Payroll Processing
Million's payroll software automates and streamlines the entire payroll process, from calculating employee salaries to generating pay slips and managing tax deductions. By eliminating manual calculations and paperwork, businesses can save time, reduce errors, and ensure accurate and timely payments to employees. The software can handle complex payroll requirements, including overtime calculations, bonuses, deductions, and tax withholding, allowing businesses to handle diverse pay structures seamlessly.
2. Compliance with Tax and Statutory Regulations
Adhering to tax and statutory regulations is crucial to avoid penalties and legal issues. Million's payroll software stays up-to-date with the latest tax laws and regulatory changes in Malaysia, ensuring compliance in all payroll calculations, tax deductions, and reporting. The software generates accurate tax forms and reports, such as the Employee Provident Fund (EPF) and Social Security Organization (SOCSO) contributions, making it easier for businesses to fulfill their statutory obligations.
3. Employee Self-Service Features
Million's payroll software includes employee self-service features, empowering employees to access their payroll information conveniently. Employees can view their pay slips, access leave balances, update personal information, and submit expense claims directly through the software. This self-service functionality improves transparency, reduces administrative tasks for HR teams, and enhances employee satisfaction.
4. Integration with Time and Attendance Systems
Integrating your payroll software with time and attendance systems can significantly streamline payroll processing. Million's payroll software seamlessly integrates with time tracking systems, allowing businesses to automatically import attendance data for accurate and efficient payroll calculations. This integration eliminates the need for manual data entry, minimizes errors, and ensures accurate calculation of working hours and overtime.
5. Data Security and Confidentiality

Payroll data contains sensitive and confidential employee information. Million's payroll software prioritizes data security, employing robust encryption measures to protect sensitive data from unauthorized access. The software ensures that employee information is securely stored and accessed only by authorized personnel. Regular backups and stringent data privacy policies further enhance the security of your payroll data.
6. Scalability and Support
As your business grows, your payroll needs may evolve. Million's payroll software is scalable, accommodating businesses of all sizes and adapting to changing payroll requirements. Whether you have a handful of employees or a large workforce, the software can handle the complexity of payroll calculations and scale with your business. Additionally, Million provides dedicated customer support and training resources to assist businesses in maximizing the benefits of their payroll software.
Conclusion
Implementing Million's payroll software can revolutionize your payroll management processes, ensuring efficiency, accuracy, compliance, and data security. With features such as efficient payroll processing, compliance with tax and statutory regulations, employee self-service capabilities, integration with time and attendance systems, and robust data security, businesses in Malaysia can streamline their payroll operations and focus on strategic HR initiatives.
In summary, Million's payroll software offers a comprehensive solution for businesses seeking to simplify and optimize their payroll processes. By leveraging the power of automation and advanced features, businesses can save time, reduce errors, ensure compliance, and enhance employee satisfaction. Take advantage of Million's payroll software and experience