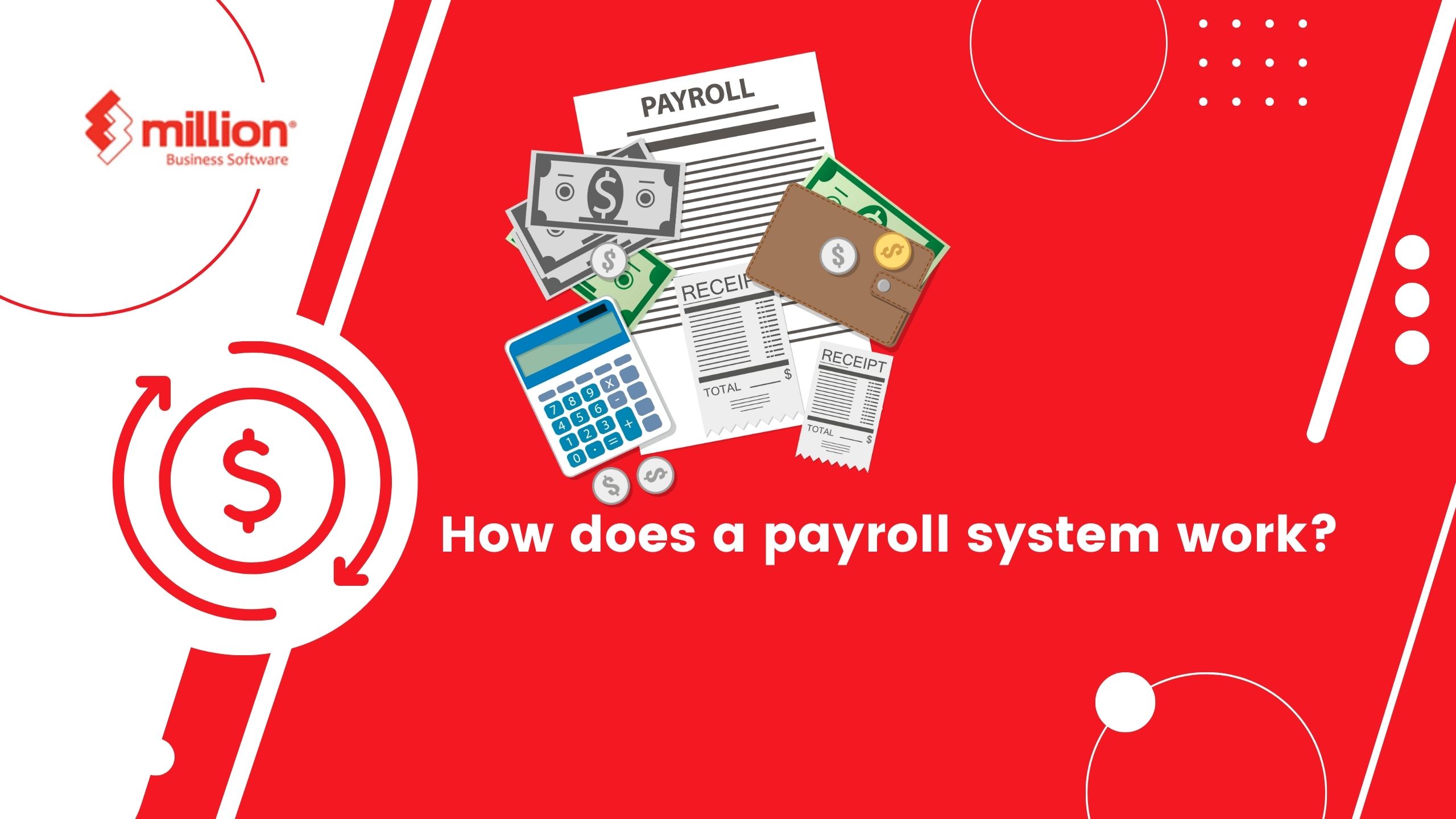 There is a need for a payroll system in every business. Although, it might not be a glamorous task but is a preliminary task nonetheless. A payroll system will allow all of your team members to be paid accurately and on time. However, the procedure can be time-consuming and repetitive. It may get complicated for large-scale business holders.
A payroll management system allows you to smoothly and efficiently run the payroll process. By saving time and effort you can focus on more essential tasks for your business growth. Now, let's have a look at how a payroll system works and is beneficial for your business growth.
What is a payroll?
Running payroll is a process of settling accounts with employees for their work. Employers have to calculate and distribute salaries to their subordinates on a monthly or weekly basis. The employers have to add the working hours of the employees to pay their gross wages accurately. Meanwhile, employers are also responsible for tax deductions for federal or local taxes, insurance policies, social security, etc. Then the company must make sure to distribute paychecks on time to the employees.
As you can assume, this entire process can get troublesome and messy. If you have a large-scale business, payroll management can become a tricky and complicated task to do.
You can now imagine, this task can get messy quickly. If you have team members of more than one or two, managing payroll can become extremely hectic and overwhelming. In order to save time and energy, most employers escape the process of manual payroll management. Generally, they either go for an in-house payroll system or outsource payroll to a separate company.
How does payroll work?
The generation of payslips from employers to employees may sound simple, but there are a number of aspects to be considered. Following a compatible payroll process is best suitable to minimize errors and keep your business manageable with local or federal tax laws. There are eight steps followed by the companies for their payroll process.
Establish your payroll system

Make up a payroll policy

Collect and assemble employee information

Initiate with a direct deposit

Establish a time-tracking system

Monitor employee timesheets

Accept and submit payroll

Save payroll records
There are a variety of steps to manage your payroll manually so to make it simple you should go for an automated payroll management system by Million. It is a leading software company in Malaysia that can relieve the stress of manual payroll handling.
What does a payroll system do?
Introducing a payroll system ensures you get your employee's payroll managed timely and accurately with the help of a payroll management system, your companies can manage payroll more efficiently and accurately. To satisfy your employees an automated payroll system plays a key role in timely delivering the exact salary in their accounts. We have mentioned certain types of payroll management systems to generate payslips for employees.
In-house payroll:
Some organizations ask for an internet payroll process to be completed manually. This method involves the direct access of the employer or the human resource person to run the payroll on a regular basis. It may become messy if your team members grow.
Full-time accountant:
Outsourcing payroll systems to an accountant can assist you in managing data. The accountant has to take care of the payroll process from top to toe. They have to convey insights and certain advances accordingly.
Payroll service:
Payroll services are offered by certain software companies for your business. They offer multiple payroll management services from time tracking to filing taxes on your firm's behalf. Usually, payroll providers charge a fee on a monthly basis.
Payroll software:
The automatic payroll software will handle all your payroll-related tasks. This would minimize the chance of human error and improve accuracy. It will generate detailed payroll slips for later use.
Why is a payroll system essential?
Payroll is a need for every business. An efficient and reliable payroll system will make sure to deliver accurate paychecks on time. An automated payroll management system is an asset for both employees and employers. The following are certain benefits of a payroll management system:
Saves time:
It will assist you to streamline the payroll process. It would be time-consuming to add figures, and data entering, and do tax calculations. A payroll system would save you time and effort in flourishing your business.
Improves employee satisfaction:
Your employees are looking forward to your timely dues clearance. A single error in paycheck by employers can be damaging. A delay in paycheck can build trust issues in your employees. An automatic payroll system supports you to deliver the correct amount on time to employees.
Tax compliance:
One of the most hectic tasks of processing payroll is tax management and deductions. The payroll system has to make deductions from your insurance policies, and federal, or local taxes. Your company can remain in compliance with timely tax and other dues deductions.
Access anywhere:
You can have access to payroll data while moving anywhere. Certain employee self-service portals permit your team members to track their hours and view HR data on the go.
Million is the best and most reliable software company to provide you with an efficient payroll management system.  They offer an application to organize, manage, and automate payroll. You can conveniently process and print from a single to hundreds of employee payslips with just a single click. It will allow you to pay employees on time. This software is in accordance with Malaysia's latest statutory regulations of EPF, LHDN, SOCSO, EIS, HRDF, and most of the banks in Malaysia for employee salary transfer.