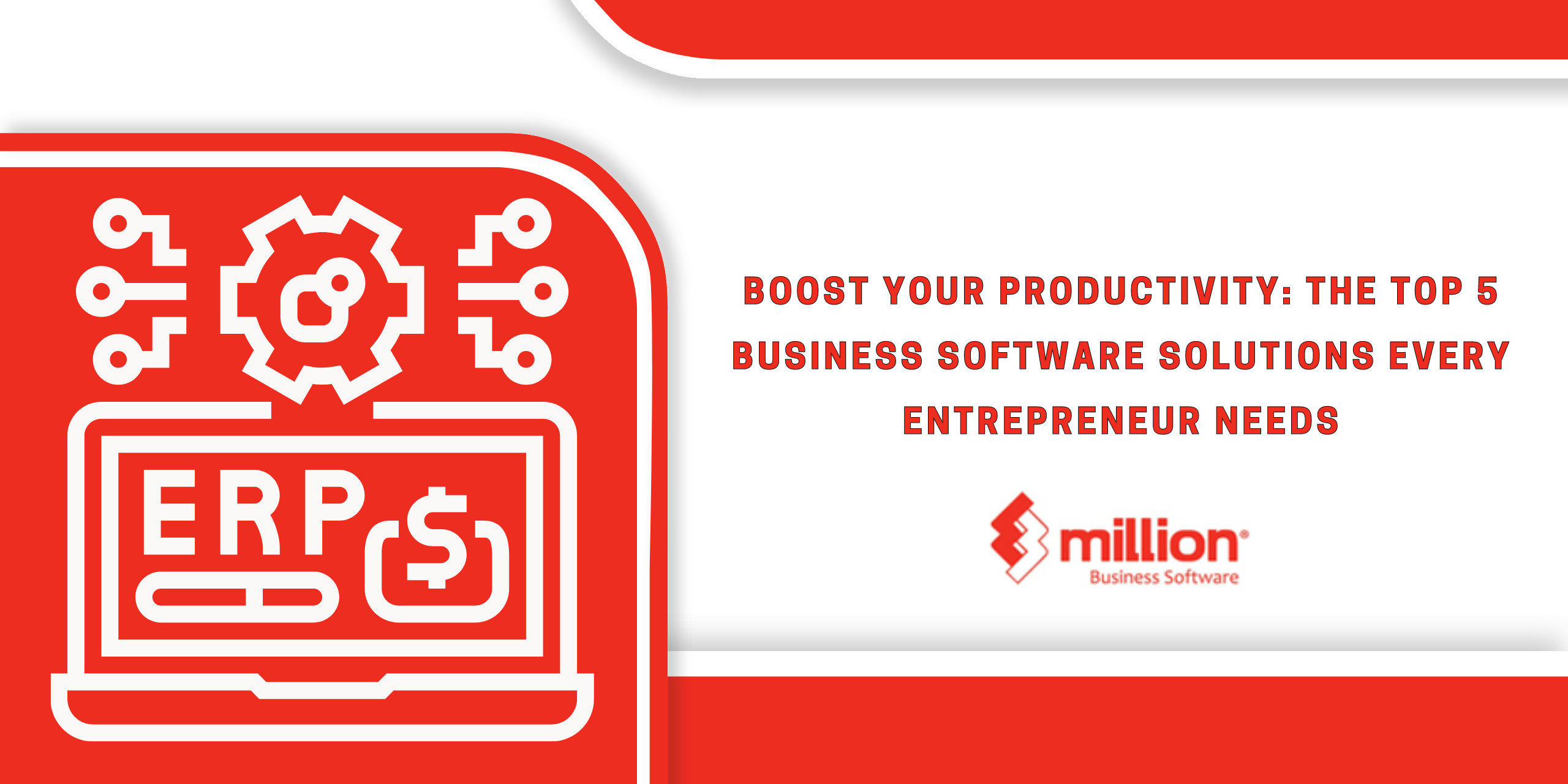 Boosting productivity is a key goal for entrepreneurs, and the right business software solutions can make a significant difference in achieving this objective. In this article, we will explore the top five essential business software solutions that every entrepreneur needs to enhance efficiency, streamline operations, and drive success.
1. Project Management Software
Project management software is a must-have tool for entrepreneurs overseeing multiple projects and teams. It allows you to plan, organize, and track tasks, deadlines, and resources. With features like task assignment, progress tracking, and collaboration tools, project management software ensures everyone stays on the same page, leading to better project outcomes and increased productivity.
2. Customer Relationship Management (CRM) Software
CRM software is essential for entrepreneurs focused on building strong customer relationships. It helps you manage customer data, interactions, and communication effectively. By centralizing customer information, automating lead generation, and tracking customer interactions, CRM software enables you to provide personalized and timely customer service, leading to improved customer satisfaction and loyalty.
3. Accounting Software
Efficient financial management is vital for any business, and accounting software simplifies this process significantly. It automates tasks such as invoicing, expense tracking, and financial reporting, reducing the risk of errors and saving time on manual bookkeeping. With accurate and real-time financial insights, entrepreneurs can make informed decisions and ensure the financial health of their business.
4. Communication and Collaboration Tools
Smooth communication and collaboration are essential for entrepreneurial success, especially in remote or distributed teams. Communication and collaboration tools, such as messaging apps, video conferencing platforms, and file-sharing systems, facilitate seamless information exchange and teamwork. These tools help eliminate communication gaps, foster a productive work environment, and ensure everyone can work together efficiently, regardless of their location.
5. Productivity and Time Management Software
Entrepreneurs often face numerous tasks and deadlines, making productivity and time management software indispensable. These tools can include to-do list apps, time-tracking software, and productivity analytics. By helping entrepreneurs prioritize tasks, manage their time effectively, and identify areas for improvement, productivity, and time management software optimizes efficiency and minimizes distractions.
Conclusion
In conclusion, the right business software solutions can be game-changers for entrepreneurs looking to boost productivity and achieve their business goals. Project management software streamlines project execution, CRM software enhances customer relationships, accounting software simplifies financial management, communication and collaboration tools foster efficient teamwork, and productivity and time management software optimizes individual performance. By integrating these essential software solutions into their business operations, entrepreneurs can unlock their full potential and drive greater success in their ventures.