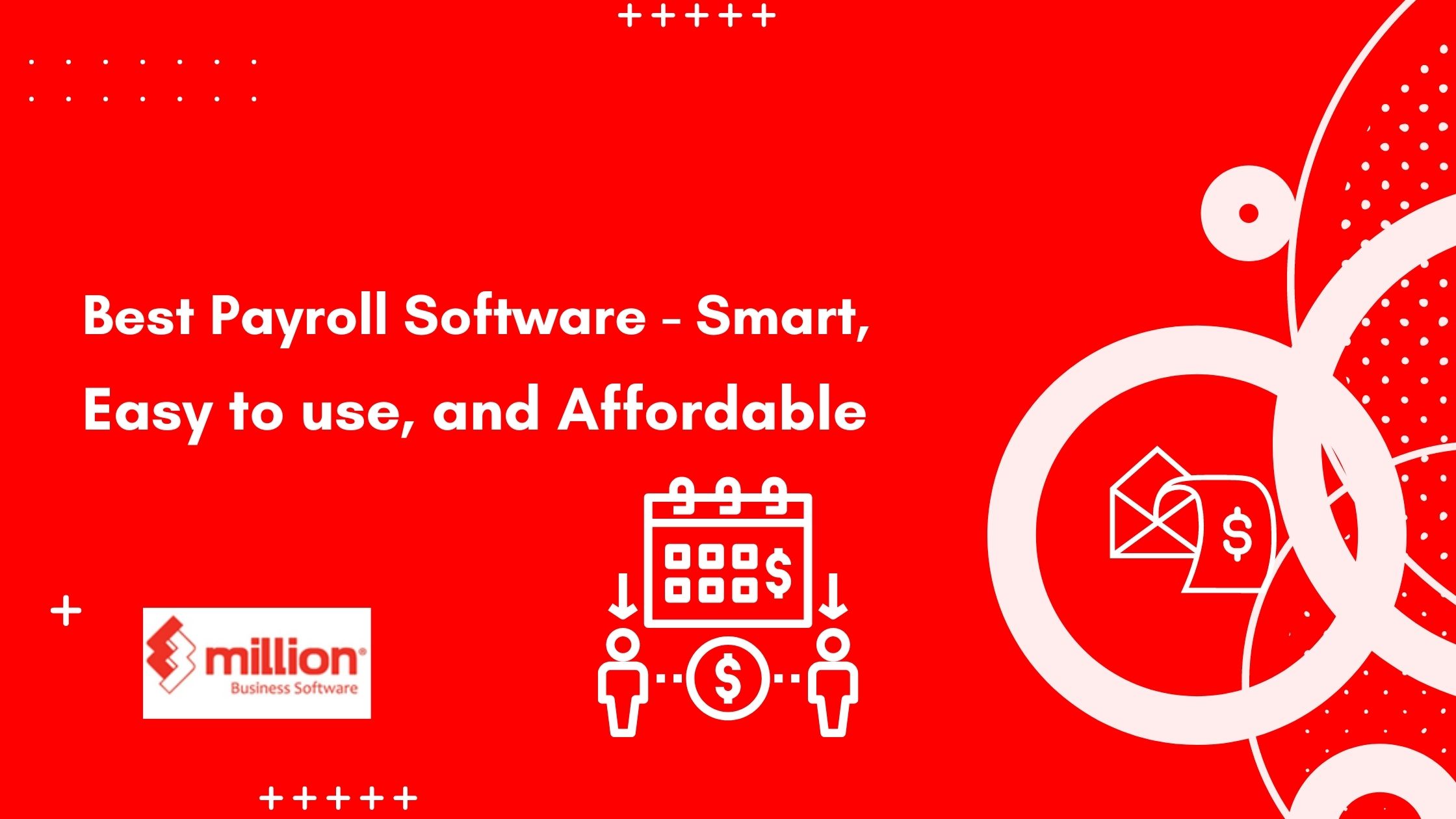 A Brief Overview Of Payroll Software
Payroll software is a cloud-based or on-premises solution that maintains and automates the task of sending payments to employees. A properly configured payroll system can assist an organization or business of all sizes and helps to maintain compliance with financial regulations and tax laws. It helps the human resource team to automate several tasks and free them from work burden. It allows the company or firm to use their assets and time for new planning and budgets instead of managing the tasks that can easily be performed and controlled by software with more occurrence and in less time. 
How does It work?
Payroll software works while coupled with another business system. It ensures that employees will get receives their salaries accurately and timely. The payment method may vary and it may be direct deposit, check, or payment card. It also makes access easy so employees can directly edit their personal information and other detail by themselves. 
Impact of payroll software on Business
Accuracy
: 
In the business world, the hiring of new employees and timely payments to employees is time-consuming for managers. This function demands accuracy and a little blunder can cause serious troubles. Payroll software helps to pay the employees on time to build trust and good working relations. 
Transparency
Personnel costs are typically an organization's largest expense. The integration of payroll software with other company functions like accounting and finance enables firms to stay within their budgets, provide reports on time, and make long-term plans.
Flexibility
Business changes with time. Payroll software makes it easy to adapt to the changes. For example, in case of changes in financial laws and regulations, the software automatically updates the new rules, thereby maintaining compliance with the rules as well as saving employees to enter their data once again. 
What to look for while purchasing payroll
The payroll system is meant to make tasks easy and simple for employers.  It must enable the staff to manage complicated rules, payroll flows, and checklists with ease and continue to adhere to tax laws and other financial restrictions. It must be flexible enough to manage and automate payments to workers of all types (including paid and hourly employees, temporary and gig workers, and others), at various locations throughout the world, It must possess a high level of reliability and be simple to configure to act as best payroll solution for the company.
Before contacting the software vendors to purchase payroll software for your company you must consider the following points
Integration

: Integration is a fundamental requirement for any business tool to give outstanding results. If it is not able to be integrated then it won't give smooth ongoing operations.

Backup/database base security

: Data security assurance is so much significant in business records. Your payroll software must give you the security of your data and records. 

Support HR management:

The payroll software must collaborate with the HR team to have to access employees' days, especially in case there are different branches of companies in different areas or cities.

Reporting:

the generation of reports is a key function for any organization. So before making the purchase of payroll you must be sure that payroll will generate reports for you with ease and accuracy.

User-Friendly:

A user-friendly software is one that is simple to use, easy to access, and fulfills the requirements of your business company. 
The best Payroll solution for your business
If you are looking for a robust payroll solution to take over the key tasks of calculating and finalizing employees' payments then Millions software company will help you to find the best software for your organization. 
Million payroll software
In particular, for small and medium businesses, Malaysia's taxes system and regulations were taken into consideration when developing Million Payroll Software. Due to its cutting-edge features and effective system, Million Payroll Software has been named the finest payroll software for small enterprises in Malaysia.
Basic features:
Payslip:

Auto calculation -salary, allowance, deduction, EPF, Socso & PCB,,.

Income Tax

: Along  with online submission options, IR56E, IR56B/ IR56F/ IR56G forms can be automatically generated

Audit Trail:

The user activities and salary adjustments made are recorded as audit trails. It allows the managers to keep a check on other user activities within the payroll system as audit trail reports.
Additional features:
Millions of payroll software are regarded as the " best payroll solution " as it possesses t additional features along with basic characteristics. 
User-friendly Data Entry:

Simple even for first-time users of payroll software.

Auto Pay System :

(APS)MBB.PBB, CIMB, RHB, HLB, etc.

Exporting data to Excel: With Million Accounting and Million HRM integrated, it is simple to export payroll data and reports to excel format for additional analysis.
Compliance with law: Stay current on the most recent local legislation fees, including HRDF
Safeguarding employee records Protect your personnel data, including evaluations, employment history, holidays, absences, and vacations.
Accounting system with integrated payroll software:
 Millions provide the best accounting system available. Combining integrated accounting software with payroll software can boost performance efficiency, cost-effectiveness, and true flexibility.
Final Note
In conclusion, payroll software can save businesses time and money by automating payroll processes. After careful analysis of the available payroll software on the market, it is our opinion that million payroll Software is the best option for small businesses. The software is easy to use and has all of the features that a small business would need. It offers free trials, reliable and affordable..
The software can also help businesses manage employee information and compliance with tax and other regulations. Businesses of any size can use payroll software.