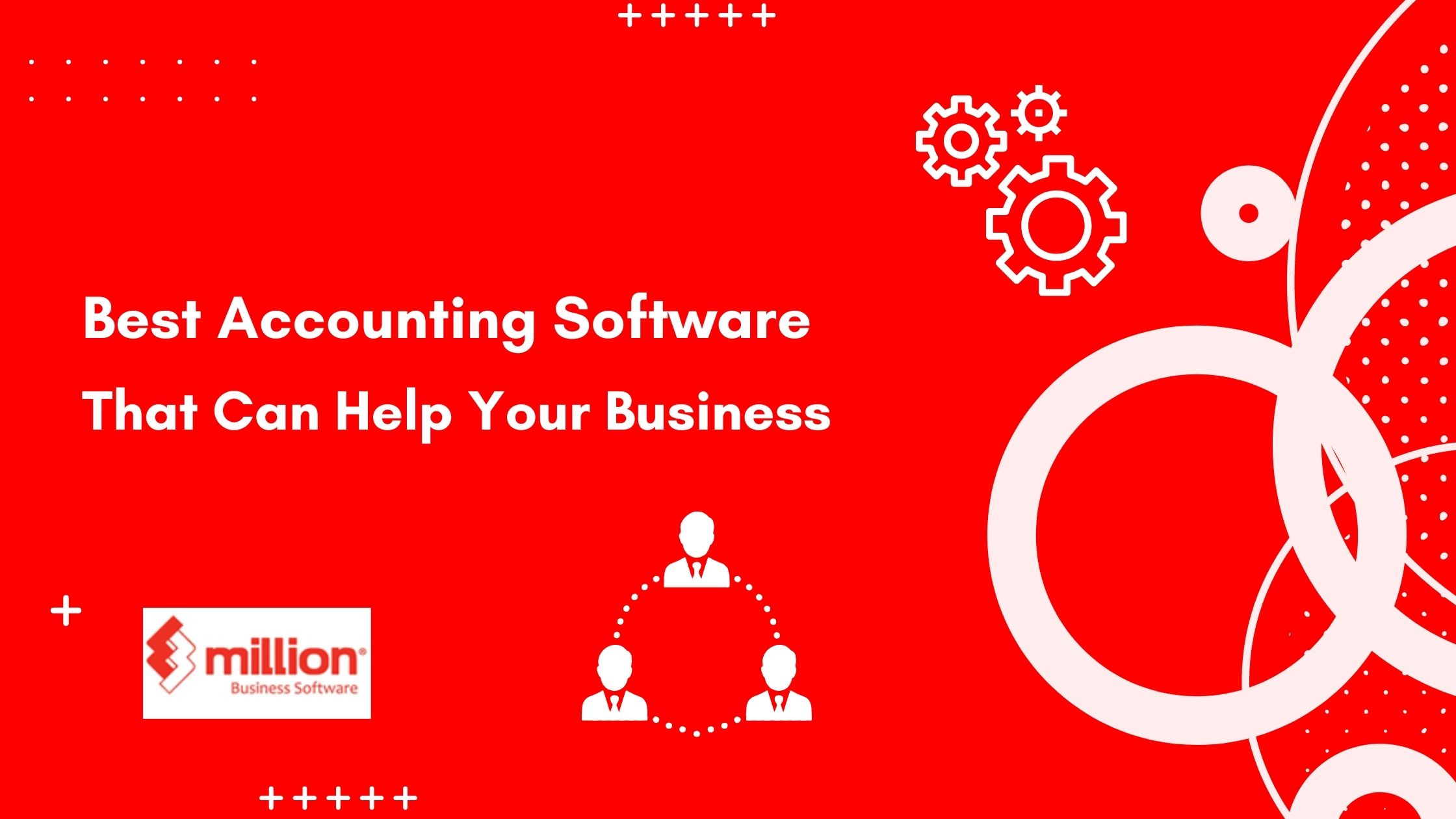 Accounting software has occupied most of the businesses in the world for 45years. Especially large business seems impossible to handle their workflow without accounting software.
Generally, Accounting software is a computer program. They serve as helping hands to accountants and bookkeepers for keeping and reporting financial transactions of any firm.  The function of accounting software differs from company to company and it truly depends on the extent of business and operations within an organization. 
Large firms mostly choose to purchase customized accounting software so that they can process data from different departments in an integrated way. While small firms usually choose off-the-shelf products. 
Why Is accounting software in trend?
An application or tool becomes a trend if it catches the attention of people in any way. But when it comes to accounting software the story changes a little bit. Accounting software gains so much popularity as it facilitates a lot of accounting and finance tasks. It is now no more in trend but a mandatory requirement for every business firm or company. 
Efficient accounting software can be a game changer for your entire business strategy. It is not only an application to assist you in various accounting operations but it can directly affect the productivity of your business company or organization. 
How does it help in your business?
Accounting software plays a crucial role in the finance department of every organization. It performs so many time-consuming tasks with accuracy and robustness. Let's see how it helps in business and contributes to increasing the productivity and growth of the entire business firm. 
1. Maintain financial records
Maintaining financial records manually was a traditional practice that is still used in many business companies. But it will not give you insights that are only possible with accounting software. Accounting software helps to store and organize your all financial data and reports in one location  It represents a real-time picture of financial transactions and overall business performance.
2. Generate invoices
You must need to bill clients on time if you want to cash flowing and your business to grow. The more you delay generating invoices, the harder it will become to collect payments on time. Accounting software will generate invoices for you. It enables you to generate recurring invoices, send reminders, take follow-ups and receive digital payments directly through invoices. 
3. Trace expenses
For small businesses, cash is the king. A small blunder in accounting will cost big or your business. It may also result in a shortage of cash as expenses become out of the company's budget. You can avoid this situation by automating expense traces and this can be done with the help of accounting software. It also helps you to scan and record receipts and keep track of your expenses.
4. Harmonize bank statements
A significant feature of accounting software is its tendency to connect with your bank accounts. It enables you to access directly your bank statements, you can cross-check and reconcile your bank statements automatically.  
5. Filling Taxes
Filling taxes and keeping compliance with IRS is complicated especially for small businesses. Accounting software makes this task simpler and easier for you. The modern accounting software automatically estimates sales tax and prepare tax form for you. 
6. Analyzing and reporting
When you own a business ., your accounting software gathers a lot of data Through interfaces with your POS, CRM, and other business tools. You gain profound knowledge about your company as a result. Most accounting software has reporting features that make it simple to evaluate data and monitor performance.
7. Maintain the Inventory
If you own any retail store or online store then you need to manage your inventory. this can more conveniently be performed with help of accounting software. If you do not want to have a shortage of running products from your shelf then accounting software will also help you in this matter. 
8. Grant complete access
Most accounting software is integrated with the cloud so you can access them from anywhere if you have a stable internet connection. It is more convenient for managers to keep checking on sales, run reports, and accepts payments from any place and at any time.
What do you have to look for while purchasing accounting software?
There are many different accounting software programs on the market, but not all of them are created equal. When choosing accounting software for your business, it is important to select a program that is robust and user-friendly. Additionally, the accounting software you choose should be able to integrate with other business software programs you are using.
If you are looking for the best accounting software for your business, there are a few things you should consider. First, you need to decide whether you want online or offline accounting software. Online accounting software is great for businesses that need to access their records from anywhere. Offline accounting software is ideal for businesses that want to keep their records on their own computers.
Second, you need to decide what features you need in your accounting software. Some software programs are designed for specific types of businesses, such as contractors or retail businesses. Other software programs offer a wide range of features that can be customized to meet your specific needs.
Third, you need to decide how much you are willing to pay for your accounting software. There are a number of free and open-source accounting software programs available. However, these programs may not have all the features you need. 
Choose the Best Accounting Software for your business. 
Robust accounting software can change the whole picture of your finance department but for this, you must have to select the best software.  Millions will definitely help you find the best accounting software for your business.
Millions of software companies can help you a lot to get through this process of selection and selecting the best accounting for your company in Malaysia. Million is a well reputable name in the world of software. They provide customized business tools to meet the requirement of their clients. Their accounting software programs t are suitable for businesses of all sizes, from small businesses to large enterprises.
Know More About Millions
Millions of software companies have made their own identity as a supplier of the best and most efficient accounting software in Malaysia. Millions of business software are designed for both professional accountants and business owners. 
About Our Products
Million offers the following business software along with accounting software as a powerful tool for your industry or organization. They own a variety of programs that offer different features, so you can find the perfect accounting software for your specific needs.
Accounting with invoicing software

Point of sales (POS) system

Stock Control System

Clients account

HRM software 
Conclusive Thoughts
In summary accounting software automates a lot of accounting task, reduces labor cost, decrease the chance of error, and saves time. The type of accounting software you need greatly depends on your company's requirements and business extent. Millions in this regard are good as it is the most reliable software provider company in Malaysia.