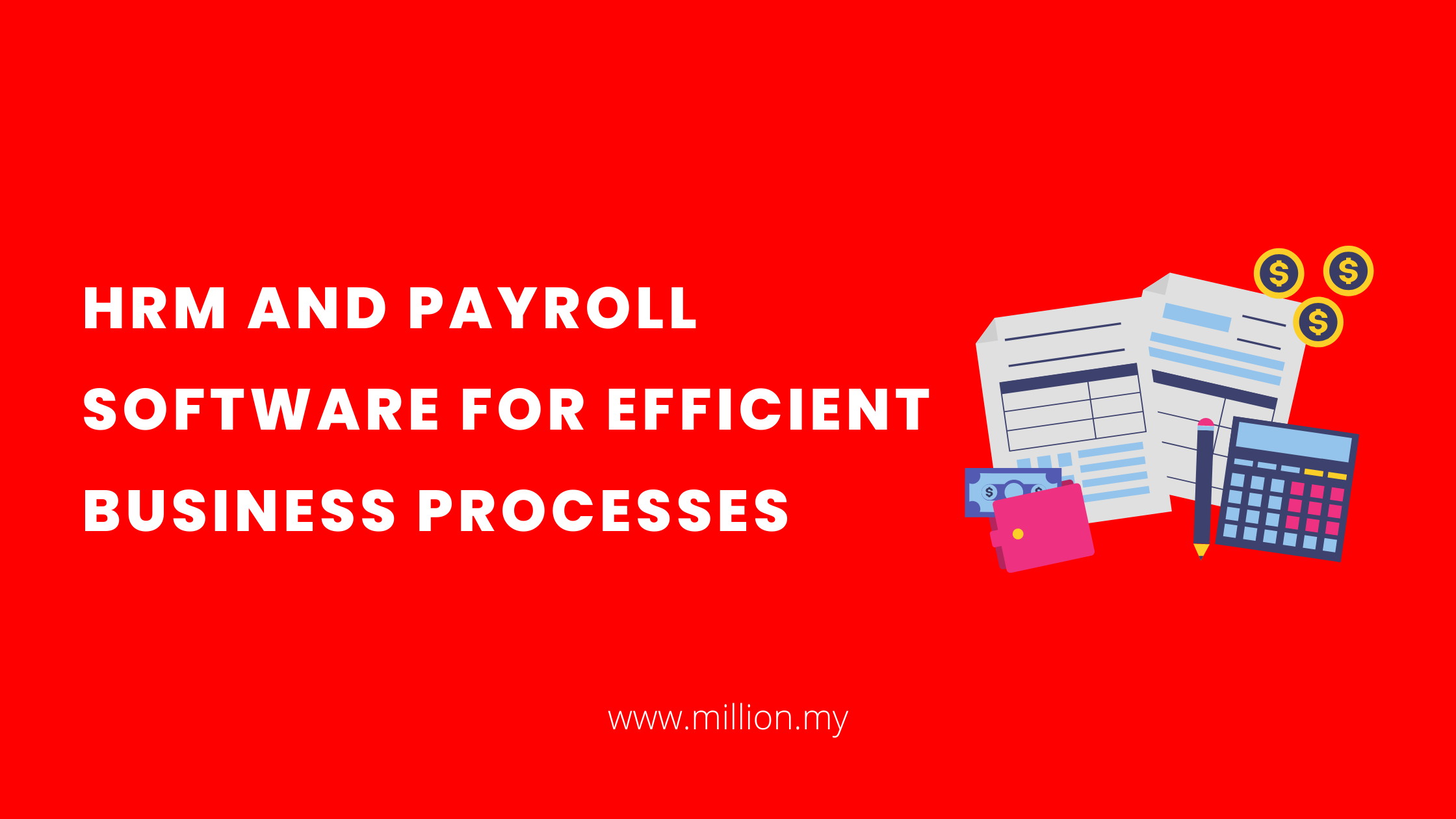 Business software truly influences corporate life and wins a dominant position throughout the world.  Softwares like HRM and payroll automate the business function and maximize business productivity through their working efficiency. Now business owners accept the need for business software for their company or organization and do not step backward in getting hands-on with such effective business tools. 
In such circumstances, the demand for software increases. But on the other hand, the competition in software development companies also increases. As a result, they are struggling to develop more and more software programs with updated functions and advanced features. 
Business software is of various types. Of course, it is too critical to select the best software for your business. It needs a technical approach and acknowledgment of the type and extent of your business along with your requirements. Let us make the process of selecting appropriate software a little easy for you.
 It will be helpful for you to know that regardless of your type and size of business, HRM and payroll are the two mandatory software that is essential for your business. 
HRM software… Software That Changes the Working Style Of Your Company 
Overview 
HRM software is a significant corporate tool that assists HR personnel. HRM software aids human resource management in the smooth execution of many business tasks. Human resource management software enables a company to completely understand its personnel while remaining compliant with developing tax laws and labor regulations.
Because of the volume of work, the human resource department requires additional staff, which raises the company's HR-related costs. The human asset division needs all the more representatives due to the mass worth of effort. Also, this increases the HR-related cost of the agency. 
HRM programming empowers you to decrease this cost. Eventually, it works by pursuing hiring fewer workers. By hiring fewer employees and completing frequent and repetitive duties, HRM software allows you to cut these costs. Now you see why HRM software is the most often used corporate software and why  HRM software is viewed as a relatable point business product. 
Five Benefits of HRM Software
HRM software gives you a long list of benefits but here we mentioned those 5 benefits due to which it becomes more popular in the business sector. 
It will increase the efficiency of your HR team. …

It will improve your employee experience. …

It will allow you to save money and empower you to use your staff's energy on other projects. …

It will enable you to make better decisions. …

It will enhance your regulatory compliance.
Payroll software … An Assistant to Help in your Accounting and Financial Operations
Payroll software is a powerful accounting tool that helps the accounting staff to manage, maintain, and automate payments to employees. An integrated and robust payroll software assists the organization to reduce costs and have compliance with tax laws and other financial regulations. Payroll software eases so many routine tasks for HR staff and allows them to spend their time on budgeting and planning effective business strategies.
Payroll also offers some benefits to the employees. It gives assurance to the employees that they are being paid at the right time and the right amount. Employees can also get the benefit of the user-friendly interface to check their payment history and adjust their data and payment preferences. 
Five Benefits of Payroll Software 
Just like HRM software, payroll software also offers a variety of benefits to the company but here we highlight those five benefits that make it so common in the business domain. 
It will work out payroll calculations and deductions faster than manual ones.

It will generate payslips without error.

It will calculate expenses, bonuses, holiday pay, etc with less effort.

It will send returns to HMRC and print P45, P60, and other forms for employees.

It will automate certain accounting functions, such as year-end reporting
The best HRM and Payroll Software for Your Business
The demand for HRM and Payroll software has increased throughout the world. This generates competition among software development companies to serve their clients with the smartest and most updated versions. Millions company is one of the leading software companies that offer the most powerful business tools to its customers for their business stability and growth. Don't delay your visit to their website with a single click and check their advanced software with the upgraded features. 
Summing Up
In this digitalized era, computerizing your business work through utilizing diverse business programming tools will increase its gainfulness up to twice then the present one. While selecting any software, you must be excessively keen and mindful of your prerequisites. At the same time select whatever benefits of the business product for your shares of the organization. Around distinctive sorts for benefits of the business software, HRM and payroll are the two programs that assist you to fulfill most of the tedium. 
5 payroll problems and solutions for better HRM practices