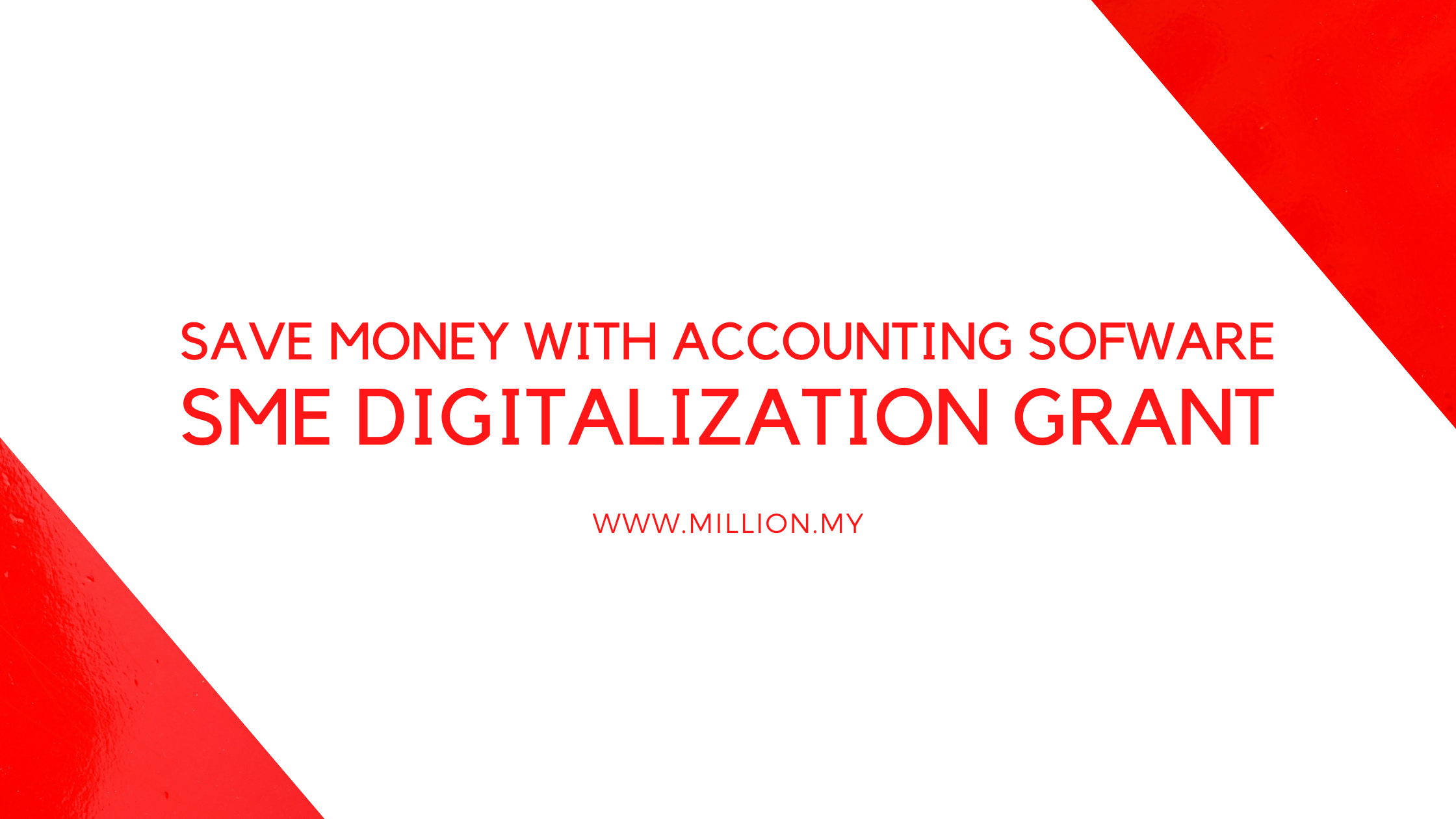 As businesses are now returning back to some form of normality and stabilization, the importance of digitalization is evident more than ever. More and more businessmen are now keen on leveraging digital technology. However, bouncing back from a destabilized economy, not many small businesses can afford to invest in digital business tools. SME Digitalization Grant is a step forward to assist small businesses to flourish while saving money on digital products and services.
Worldwide governments are supporting private sectors to digitalize their business so the economy can benefit. This is especially beneficial for small businesses that can not dedicate a lot of money toward digital assets. The Malaysian government has launched a similar plan to boost the economy by offering to pay 50% of the expense of digitalization services required by a registered business owned by Malaysia Nationals. SME Digitalization Grant provides up to RM 5,000 rebates to each SME so small businesses can access a range of digital business tools.
Who can benefit from SME Digitalization Grant?
To qualify for the grant you need to own an organization legally registered for a minimum of 1 to 2 years and meet the requirement for minimum annual turnover. Another requirement is that a minimum of 60% shares of the business must be owned by Malaysian Nationals. The grant can be claimed for multiple purchases as long as the total subsidized amount is within the range of the maximum amount dedicated to each SME. You can claim grants for Digital Marketing, HR Payroll System / CRM, ERP / Accounting & Tax, E-POS, and Procurement.
How to apply for the grant?
To avail of the SME Digitalization grant, the first step is to appoint Million Software as your service provider through official correspondence and documentation. Fill out the application form and submit it at any Bank Simpanan Nasional (BSN) or SME Bank along with the required documents. Find the list of required documents here. Once your application is approved pay 50% of the cost and submit the invoice to any bank branch. The later bank will pay the subsidized amount to Million Software while you enjoy the benefits of Million Software at half the cost.
Why chose Million Accounting Software?
Million Software is the authorized vendor for the government grant and you can list us as your service provider when applying for a digitalization grant. Taking advantage of the grant you can maximize the potential of your business with the help of Million accounting software. Million software will help you improve business operations. 
Benefit from more efficient business operations at half the price. Our software is easy to use, compatible with most systems, and our help desk and customer service are impeccable.

Our accounting software will help you better manage the bookkeeping, invoicing, and taxation, and handle multi-company transactions.

Optimize the most crucial business operations and improve the cash flow. Avoid any delayed payments, forgotten payables, missing invoices, and bad debts.

With fewer errors avoid legal penalties and mundane hassles. This will save you even more money.

By automating and digitalizing your most important business operations, you will reduce the need for manpower to half. You will need to employ fewer people and spend less on the payroll. Spending less and saving more will give your business a healthy cash flow.

Immediately send out invoices, and receive payments quicker for even

better cash flow and business growth

.

With invoices and credit history of clients readily available you can make smarter decisions saving yourself even more money.

Easier report generation and hassle-free audits with important business information, and numerical data immediately available to you.

With neatly organized reports, and exportable data, you can monitor exactly where your money is going so you can handle cash flow better and cut out needless expenses.
If you are now ready to boost your business by digitalization at half the price, feel free to reach out to us so we can together set off on your journey to success.