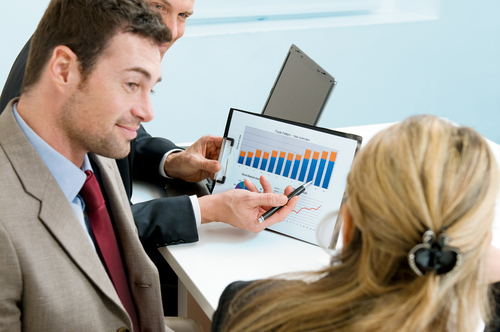 A wide variety of software solutions are available for small businesses that streamline business operations. Accounting software, invoice software, stock control software, and payroll software are remarkable business software that is used to manage business tasks efficiently.
Accounting Software:
Accounting is involved in every business, therefore, business owners require software to manage accounting tasks efficiently. Accounts payable, accounts receivable, and general ledger are important modules that manage bookkeeping and accounting tasks.
Accounting software manages accounts payable, accounts receivable, general ledger, and streamlines business operations
These business software solutions automate tasks quickly and efficiently.
It generates financial reports
Accounting software solutions are user-friendly.
Accounting software monitors cash flow and keeps record of financial history.
Software solutions reduce errors in managing tasks that usually occur in manual handling of the data.
Accounting software is a significant business software that helps in making better business decisions based on the accurate results.
Invoice Business Software:
Invoice software is another important business software that manages billing processes and generates invoices. Below are some invoice business software features:
Invoice business software streamlines business operations.
It generates audit trail reports and keeps historical records
Invoice software provides real-time integration with accounting
It efficiently tracks payments and transactions
It possesses multi-currency function
It can handle multi company transactions
Payroll Business Software:
Payroll is another significant business software that offers many features. Some of them are given below:
It maintains personnel profiles
It provides EPF, SOCSO and Income tax reports
It allows managing and calculating monthly, daily, and hourly payment.
The reports can be converted into excel form
It is compatible with auto pay system
Stock Control System:
Stock control software manages stock and inventory. Moreover, it provides real time integration with Million accounting.
It provides real time information regarding stock level.
It provides stock valuation method for individual items.
It provides information about outstanding deliver order/sales order.
It allows monitoring batch item for tracking expiry date.
Lots of software applications are available to carry out different business functions. They vary in features and size. Choose the right software that suits your business needs and size.
We provide desktop based small business software for completing accounting tasks, payroll tasks, invoicing, stock control and more. It can be installed on the computer. It is a onetime investment and people get great benefits from the amazing features of the software solutions.
Lots of organizations are using our business software solutions that streamline business operations efficiently. You may contact us for small business software solutions.