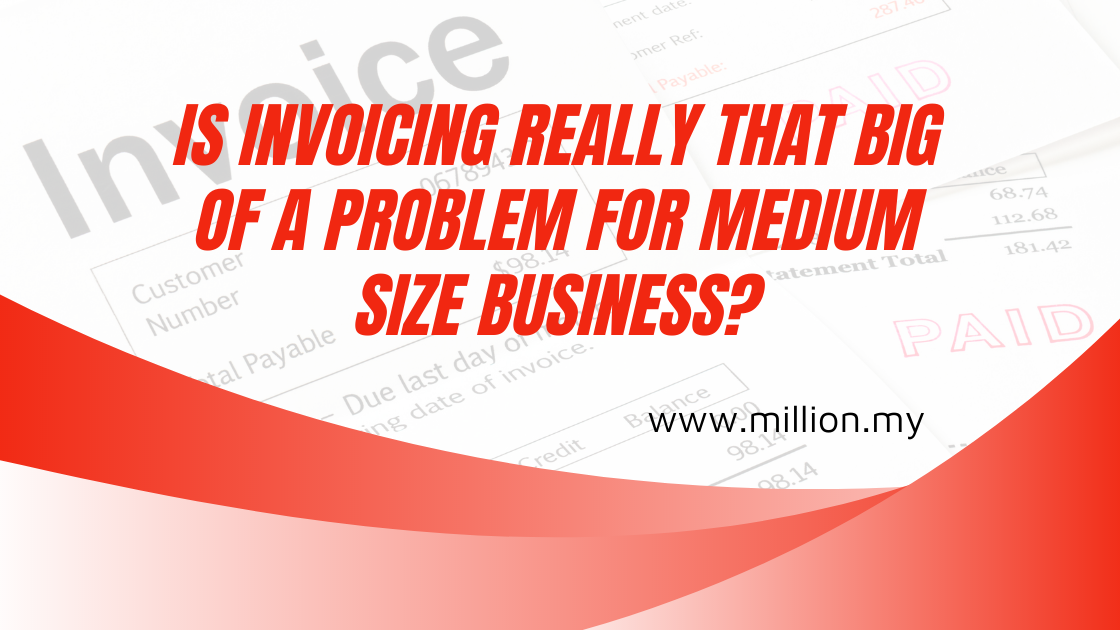 According to the companies act 2006, a medium-size business can be defined as a business with up to 250 employees. However, a medium-size business may be a family-owned business. Normally well-established businesses also face obstacles in managing financial operations and invoicing is one of those problems that sometimes become a major headache for business owners. 
The financing necessities of a medium-sized business are generally coupled. It may meet the management of short-term cash flows. The smooth flow of cash is extremely dependent on the accurate invoice handling and processing by the finance domain of the organization.  
5 Major Invoicing Problems With Solutions
Lost/missing invoices
The most common problem is the missing invoice that means invoices are not getting to their expected receivers. So definitely the missing invoices are not going to get paid. If you are not receiving automatic confirmations of receipts, then it takes a month or more to make you realize that invoice is absent. This invoicing problem will affect the cash flow as well as overall accounting efficiency. Maybe you have to start the invoicing process all over again.
To solve this problem, You have to be sure that the email address associated with each customer's account is correct. You also have to check for "unviewed invoices" routinely. This problem can also be avoided by using accounting software that can perform the mandatory invoicing task for you
It must automatically send or mail the invoices to the right person in your customers. Account payable department

It must alert you when the invoice has been opened and viewed.

Your automated system must be set in a way to send you an alert if the invoices have to remain unviewed for a certain period.
Puzzling Invoices
Sometimes the language and format of your invoice are only clear to you ( we give you X services for X dollars), but it is taken by the customer in another sense. This creates confusion over invoices. It becomes more troubling when you are providing multiple services to the same client and charging them by invoicing multiple different times. 
This problem can be minimized by using invoicing language and format as clear as possible. You are suggested to use the original purchase order (PO) having major descriptions. The simple design of your invoicing smoothens the process of its approval because it is easy for the accountant department to understand exactly what they are charging.
Missing Information
Inaccurate or missing data is yet another common invoicing problem. When the essential data like account number or payment method which is required by the client to process the invoice is lacking, then there will be increased chances of delaying your payment until the concerned authority figures out the problem.
To resolve this problem, you must be very specific about your invoice data such as due date, payment method, account details, etc. your automated system must be efficient to detect these types of issues. You need to receive alerts when any mandatory fields are left vacant like required PO numbers. You can also review it by hand before hitting the " send" button.
Mistakes In the Invoice
Human nature is not error-free. It is common to make errors while listing the items or services provided by your organization. You may forget to mention the services while invoicing.  You may be charged twice for the same service or product. Even a decimal point in the wrong position can change the whole obligation.
You can eliminate this invoicing error by using automated accounting software that performs maths for you with accuracy. In case you are processing an invoice manually, you can double-check your values and amount. 
Missing or wrong contact information
The wrong contact information while sending invoices results in too much delay in receiving payment. The intended attendant won't get your invoice because of the wrong email address or contact information. This is a common invoicing problem in medium-size and larger businesses where multiple people are performing this task. 
This issue can be resolved by conforming to and reconfirming your receipt contact lists. Even if your company is providing services to the same clients, you still need to double-check the information from time to time. You have to update your contact information on a regular schedule of 6 to 8 months.
Final Word
Medium-size businesses generally face obstacles in managing the invoicing records and are unable to maintain a steady cash flow. It is quite common to experience such types of invoicing errors. The effective solution for resolving all types of invoicing blunders is the use of powerful accounting software that will automate the whole invoicing process as well as send you alerts for any slight deviation in the invoicing like missing information, data, etc.