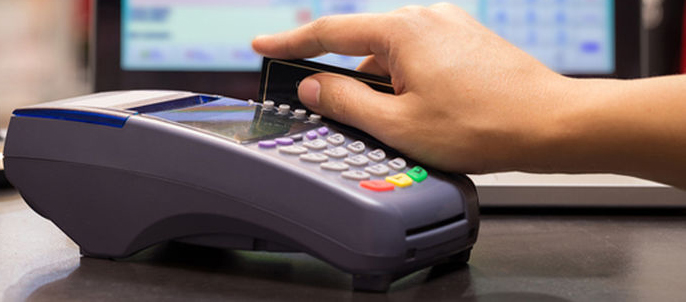 POS system involves the use of a computerized system for managing sales and transactions. It keeps record of items that are sold with selling prices and quantities sold out. All transactions are recorded and automated by this system. It calculates sales of the day, the profits earned and taxes to be paid. This is in fact a complete retail management tool in its simplest form.
Effectively Manage Sales:
Point of Sale is a definite transaction point to buy and sell goods. The POS system generates receipts, reports of goods and effectively manages sales. In addition, it helps in finding the sales trend of goods.
Make Business Transactions Faster:
POS system for retail business can significantly reduce excess workload. As a result, business transactions become faster and more efficient. It saves a lot of time at the transaction point and your staff can serve more customers. Point of Sales system makes jobs of retail business easier.
Generate Reports:
These systems provide a quick and reliable check-out process; maintain detailed sales and inventory reports, and helps to boost up the profits. Moreover, these systems manage various important business activities that are significant for business success.
Handle Multiple Payment Options:
Point of sales system can handle multiple payment options. The simplest form of making payment is by cash. Customers can use credit and debit cards for payments.  It helps to process your customers' transactions quickly and make you able to accept more forms of payment.
Improve Business Performance:
Point of Sale for the retail business can handle all sorts of activities required in it. It increases sales and takes business to the next level. The best Point of Sales system provides high quality, efficient and impressive way to deal customers that surely beat your competitors.
Today's Point of sales systems offer management through a vast array of user friendly tools and reporting structures. Advance point of sales systems are available all across the globe. Many businesses are getting benefits from them. Some businesses look for a system that is low in cost for investing in a retail POS system that is a big mistake. This tends to affect their operations negatively down the line. It is important to choose a reliable software solution without compromising on quality. The right investment in software solution will provide a good return and speed up the operations.
When choosing a retail POS system for your business, it is essential to choose a system that meets your business needs. Look for reliable companies that are well established before purchasing software solution for your retail business. We also offer a lot of software solutions in Malaysia for small businesses. These are highly valuable for managing your daily business tasks. A lot of customers are getting benefits from our software solutions. Contact us today for quality and reliable software solutions.