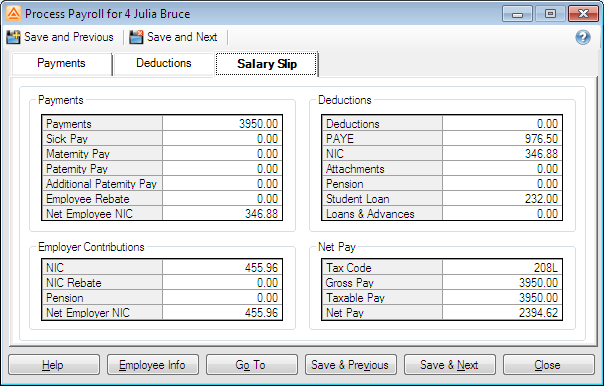 Payroll is an important part of every successful business as every business owner has to pay their employees accurately calculated salaries on time. Managing payroll can be quite simple if all of your employees have a straightforward salary. However, once you start calculating bonuses, deductions, and other premiums, you need payroll software.
If your employees are working on an hourly rate or have overtime premiums, then your payroll becomes more complicated. With the growth of your firm, the use of payroll software becomes more important as a company needs to manage the salary, wages, and bonuses of more employees. Every business has payroll obligations if employees are working for it.  As an employer, it is your legal responsibility to provide timely and accurately calculated salaries to your personnel.
Simple Payroll Software
Payroll software can handle employee wages and benefits. Simple Payroll software boosts productivity and streamlines your business procedures. It also calculates taxes and deductions. Simple payroll software can be downloaded to your computer. Payroll programs can manage complex calculations quickly and efficiently. They process pay calculations quickly that help in making payments on time.
Simple payroll software offers various benefits and can generate reports. Desktop-based payroll software programs are easy to download. They make your business more efficient. When your business is small, having few employees, you can manage their payroll manually but as the business grows and you increase the number of employees, the use of simple payroll software becomes mandatory for accurate results. It makes the management of payroll easier.
An automated payroll system saves the expense of hiring HR staff to keep track of employees' hours and calculation of pay rates. It saves a lot of time and money that you can utilize to manage other business tasks.
Business managers need to enter employee data such as working hours and salary to complete the process of calculating pays. There are many features of payroll software. Some of them are given below:
It allows adding new employees and possesses reporting features.
It is able to handle multi-company transactions
It can handle monthly, daily and hourly payments.
It allows calculating bonus, commission, and advance payment.
It allows maintaining employee profiles.
It allows calculating monthly salary, EPF, SOCSO, and PCB.
It generates various management reports.
It is a cost-effective solution and there are no hidden fees.
Small business payroll software allows automation of the business processes and helps the owner to spend more time to add value to the business. Most of them are user-friendly and simple. Lots of software solutions are available. However, getting them from a reliable company is important.
We provide software solutions for small-sized businesses in Malaysia. Our simple payroll software possesses various features that are suitable for a wide range of small companies and businesses. Besides payroll software, we provide various other software such as accounting software, invoice software, stock control software, and more. Contact us today for small business software solutions.