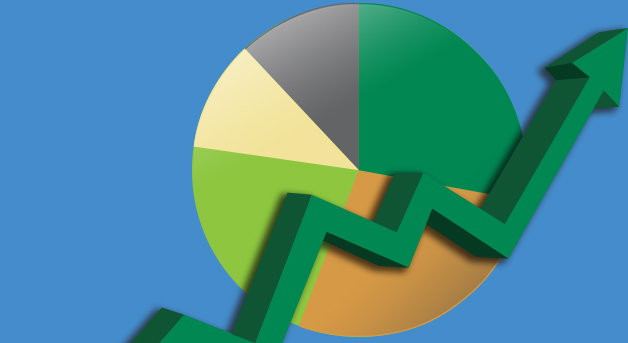 Business persons use software programs to carry out business activities and to measure business productivity. Invoice software, accounting software, inventory control software, payroll software and various other are available for performing business tasks. The software performs specific functions such as calculation of cash transactions, preparing profit and loss accounts, balance sheets etc.
Nowadays, small businesses commonly use business software for its easy to handle and ready to use features. Business software is quite helpful for completing accounting tasks. Moreover, it  can handle complex calculations easily
In recent times, Small business software has captured a substantial part of the software market. A lot of software programs are available that are of great advantage for businesses. Business software maximizes business efficiency and allows the business to run in a systematic way.
Business software allows the generation of letters, sending of emails, deadline reminders, printing of receipts and generation of invoices, and more. Many business software aims to provide benefits that maximize profits and minimize costs. Business software has become an essential part of every business.
There are a lot of standard software available for small business, which caters to the everyday needs of most businesses. Almost every small business prefers to use them for making their business tasks handling easier and efficient in low cost. Below are some benefits of using software programs:
Handles Management Tasks Easily:
Advanced software solves many management problems, simplifies the way of conducting business and handles every day management tasks easily. Use of business software gives a great advantage over the competitors.
Improve employee performance:
Business software allows dealing with customers, suppliers or partners more effectively and professionally that improves staff efficiency. It also allows tracking employee performance.
Streamline business operations:
The software performs important business functions and streamlines business operations. It manages business from start to end that dramatically increases efficiency.
Saves Time, Manpower & Money:
There are many advantages of using business software. It automates business tasks that are necessary for running an enterprise. Collecting data, calculating figures and creating reports have become easier and accurate with business software.
Provide Great Computing Experience:
Advance business software prevents mistakes and provides accurate information. Business persons have great experience of using them as it provides many benefits.
Stores all Sorts of Data Safely:
Business software allows a business to store all important business documents in digital format. These documents may include inventory lists, accounting records, financial company status, sales record, employee information and a lot more.
Provides Efficient Services:
The modern business software can control almost every business aspect. With business software, managers can prepare payroll, sales reports, perform accounting tasks, and a lot more that benefit both owner and the customer. Owner get benefits and customers get better professional services that build trust among them.
Business software is any type of computer program that improves profits and simplify many tasks and procedures. Business software is quite helpful for completing accounting tasks. Moreover, it handles complex calculations easily
Business software focus the procedures of improving ways of conducting business that makes productivity of the company better, faster and more efficient. Business software saves a lot of money by cutting costs.
Software solution providers are available all over the world. However, all of them are not reliable. Do research well before purchasing software to ensure that it suits your business needs. Choose a reputable company and software that cater your business needs.
Write down the objectives and benefits of software that you are going to choose to evaluate the benefits it will give to you. Make sure that software you choose suits to your business needs and objectives.
We offer software solutions for small sized businesses that make business efficient and productive. We offer wide variety of software solutions that include invoice software, accounting software, stock control software, client account software, payroll software, and some other business software. Thousands of people are getting benefits from our software solutions that are specifically for small sized businesses. It is a one time investment and we do not charge any extra charges. This unique feature of no renewal fees sets us apart from others and saves a lot of money of our customers. If you want to get quality software solutions, contact us today.