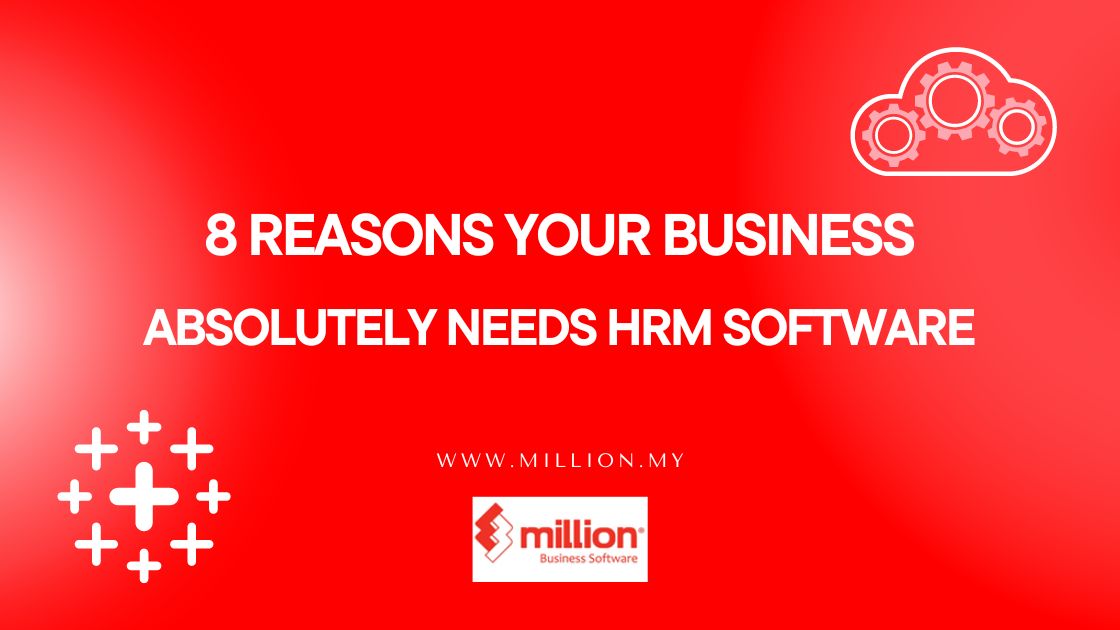 HRM Software has a significant impact on organizational effectiveness. These days, managing employees is more complex and time-consuming than ever before. There is a great deal that goes into the HR roles and responsibilities. Tracking and recording employees working hours is difficult in a time when working from home or a hybrid style of working is becoming a norm. Fortunately, HR management software can facilitate the management responsibilities of HR professionals. From employee data management to payroll, benefits, training, and talent management, HRM software assists HR professionals to manage the modern workforce more efficiently.  
Organizations use HRM software to bring together human resource management and information technology. It offers better controls and automates regular human resource operations. Many businesses use this software to handle their internal HR processes by streamlining and optimizing human resources management. It enhances the ability of HR to make better decisions, monitor resources, and manage budgets. This software enables mapping the various needs as well as motivation points of the employees to tailor optimum performance and reward criteria.
What Functions Does a Good HRM Software Perform?
HR is responsible for keeping a record of each employee's background, qualifications, experience, pay, loans, benefits, and performance. When HRM software takeovers certain operations, other departments rather than just HR can do the most data collection tasks. Human resources departments can save time and effort by authorizing their employees to change their personal information.
In the HRM software, to help collect or track data there is a different module for performing each specific HR-related task, For example, it can help with the following tasks:
Recruitment procedures

Scheduling interviews and appraisal meetings

Payroll management

Performance evaluation

Managing employee information (Compiling, archiving, and accessing)

Tracking attendance and absentee data

Analytics

Self-service
Why your company should invest in HRM Software? 
You may be pondering whether or not your business needs HRM Software. No matter the size of your company, this software can help your company. Here are some key benefits and serious reasons to consider: 
Better Regulatory Compliance


HRM software enables you to store all employee data and relevant information in a single location. This makes it possible to set up automatic alerts when something needs to be done, ensuring your adherence to legal requirements. 

Cost Savings


In a company's budget wages and payroll taxes are among the most expensive items. This makes payroll and benefits management a primary responsibility for all businesses and their HR.  As this is a task that takes time and effort, human resources departments can save both time and money by automating it through an HR management solution.

Enhanced Productivity and Efficiency


HRM software facilitates HR professionals to work on higher-value initiatives and reduce audit findings, aiding companies in retaining top employees.

Improved Employee Experience


User-friendly, well-designed HRM software can help you improve your workers' opinions of your HR department. It will influence people's perceptions as a modern and forward-thinking company with a strategically relevant facilitator of practical work.

Reduced Errors


Human data input leads to the most significant payroll problems because humans make mistakes, such as data inaccuracies and duplications. The efficiency of the HR department can be negatively impacted by these errors. HRM software can reduce this by reducing errors and saving time. Companies should focus on automating payroll as HRM software significantly reduces human errors, centralizes important data, and ensure its availability to the appropriate staff.

Analyzing Internal Data


Analyzing internal data or data about your workers can give you important insights into turnover, employee performance, or other patterns. HRM software makes a wealth of information accessible to you easily and quickly that would  Otherwise time-consuming and tedious tasks to do manually. Using HRM software will enable your authorized employees to access stored data on an Adhoc basis without compromising its security. 

Monitoring Decreased Productivity


If despite your best efforts at employee engagement and training your workforce productivity declines investing in HRM software can help! Dodge the built of being criticized for unfairness, favoritism, and lack of transparency during your annual/semi-annual performance assessment results. HRM software will deliver an objective, fair, and very transparent platform for employee assessment. Enable your employees to correctly assess the resource potential of each person on your payroll.

Addressing Payroll Issues


When a large number of documents are created and processed manually, payroll errors can happen, leading to employee dissatisfaction and higher turnover rates. This can negatively impact your business and investing in HR software can help address this issue. It can keep data in a central place and make it accessible to the right people without compromising its integrity.
Million company provides a well-defined solution to clients who are looking for affordable and easy-to-use software. Our company produces HRM software that is a powerful business tool to assist you in administrative tasks with accuracy and productiveness. Million payroll software is suitable for professional accountants and business owners.